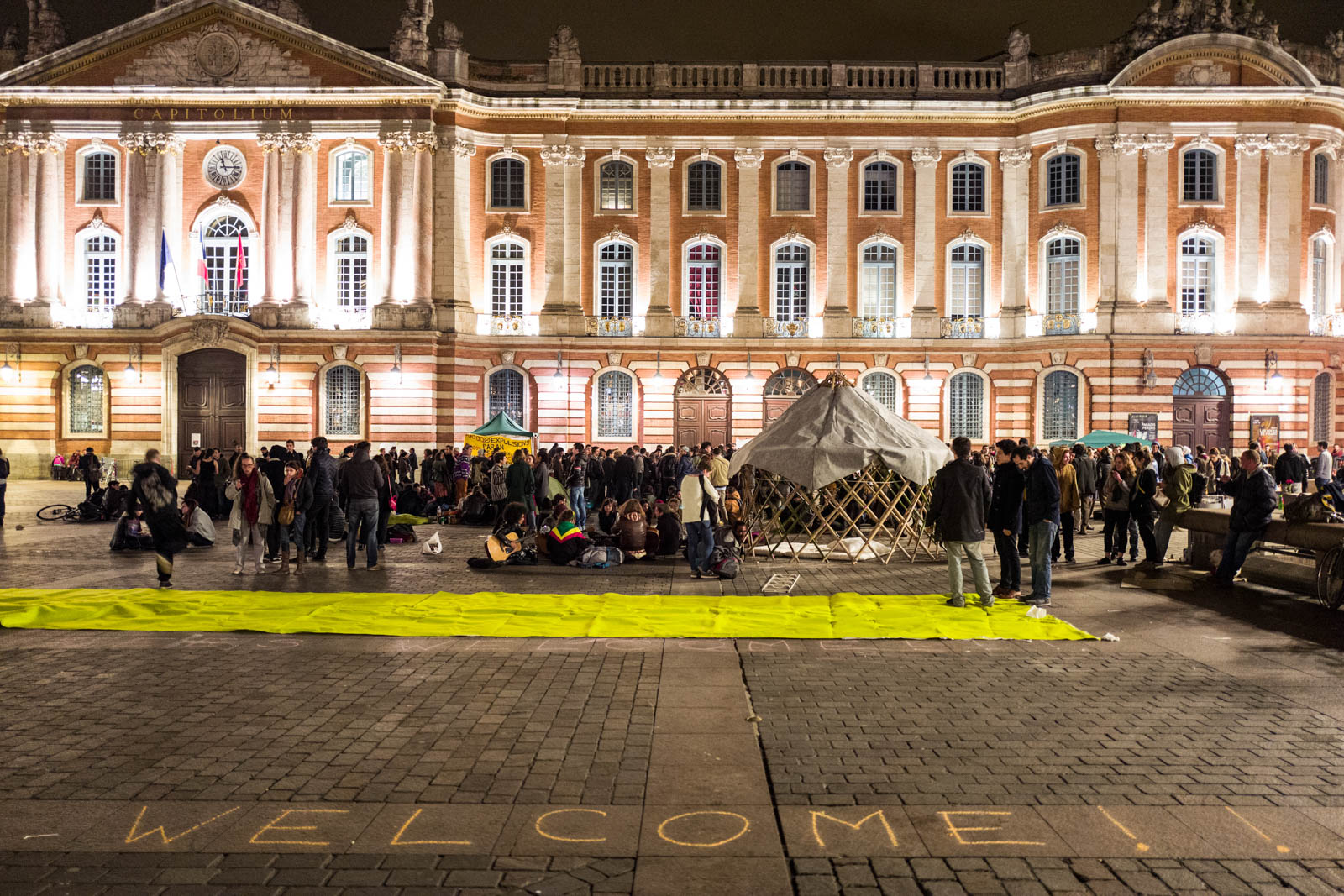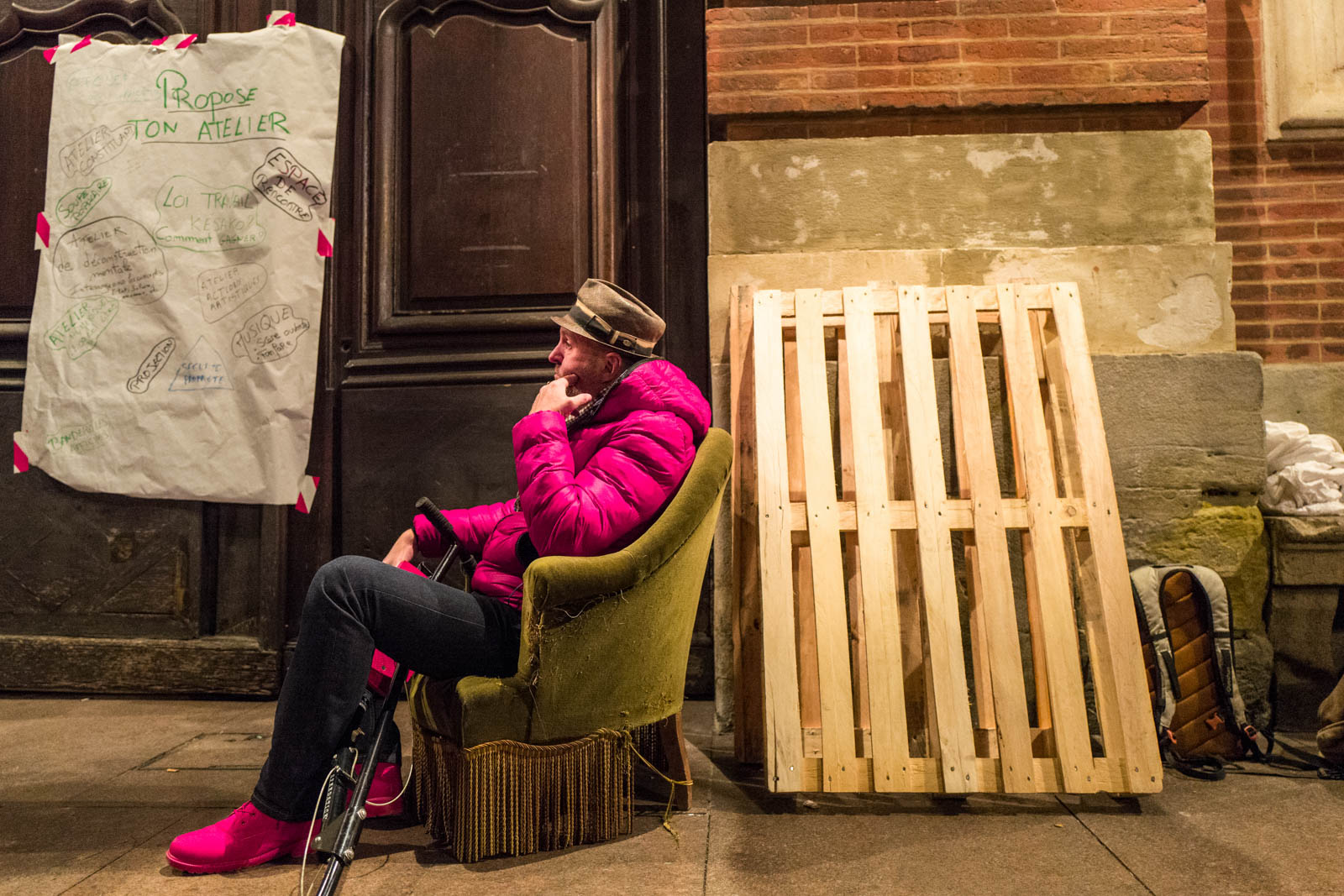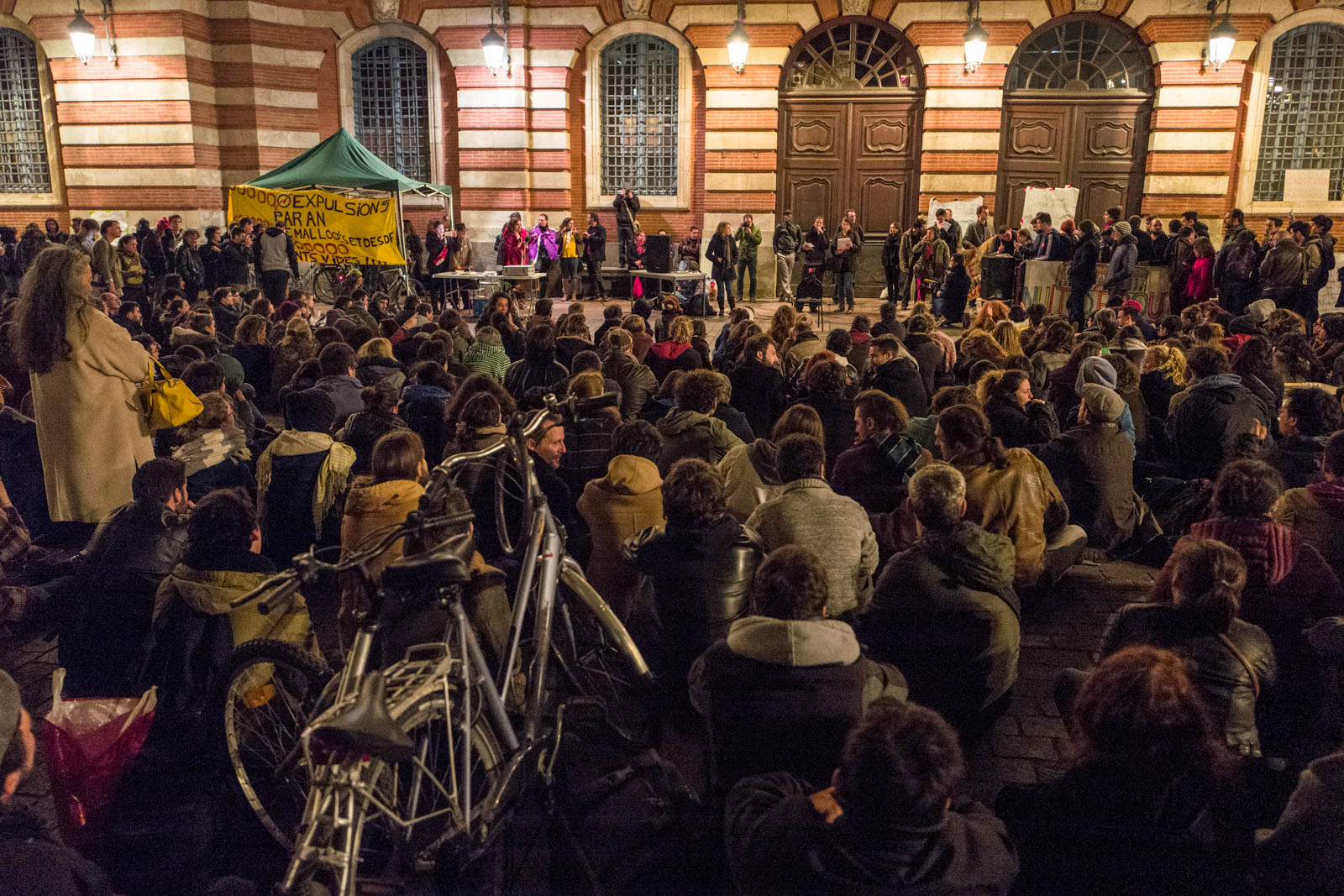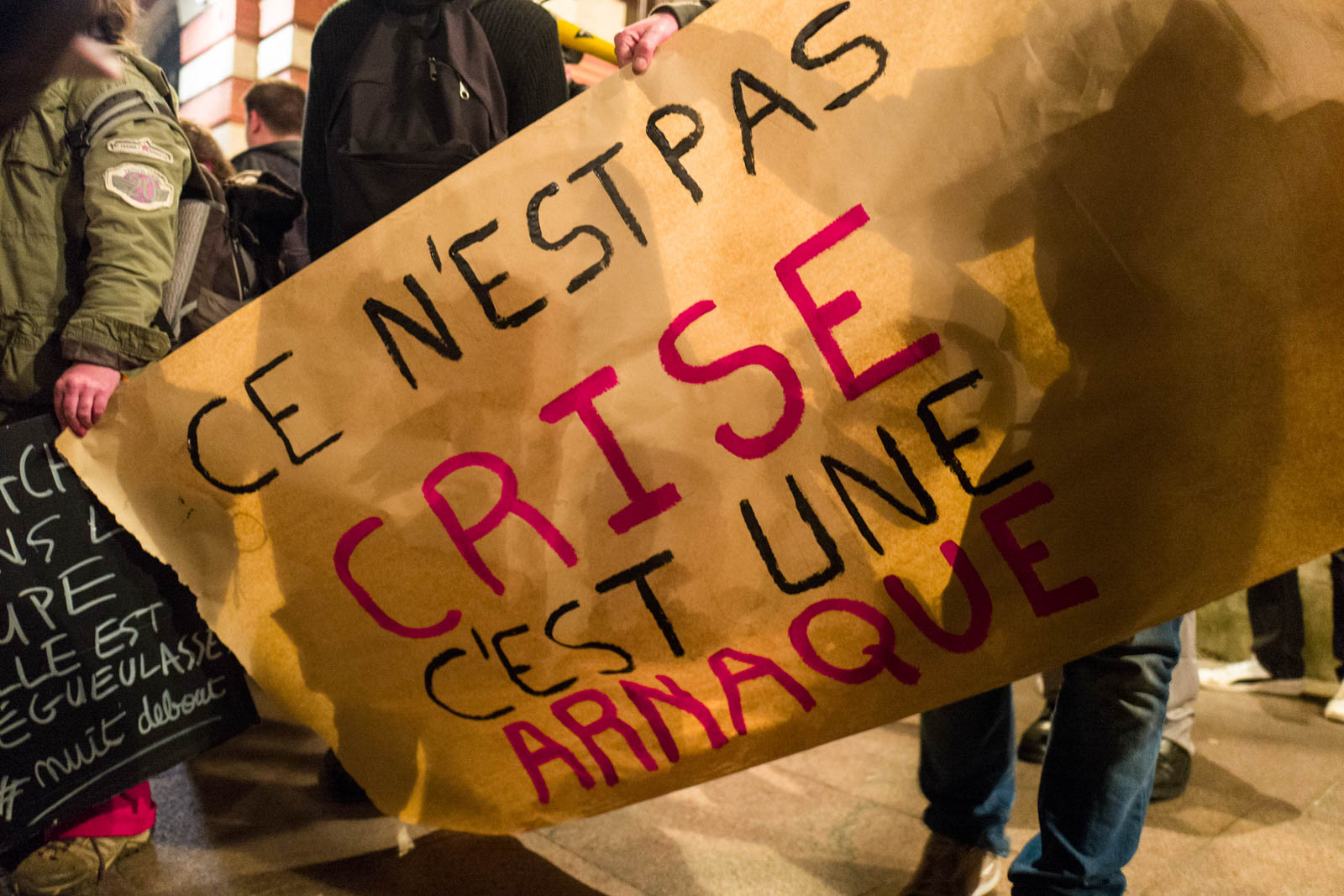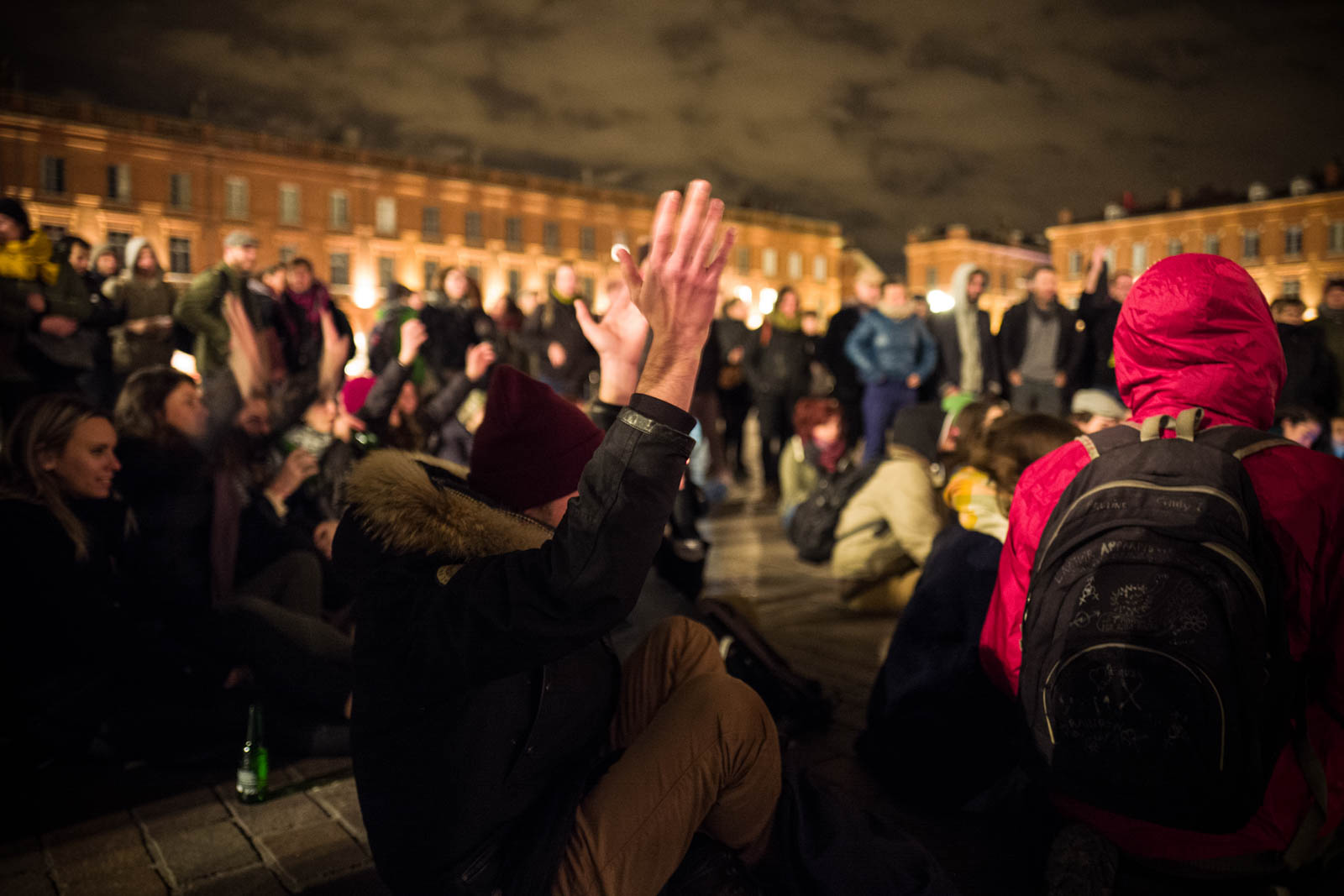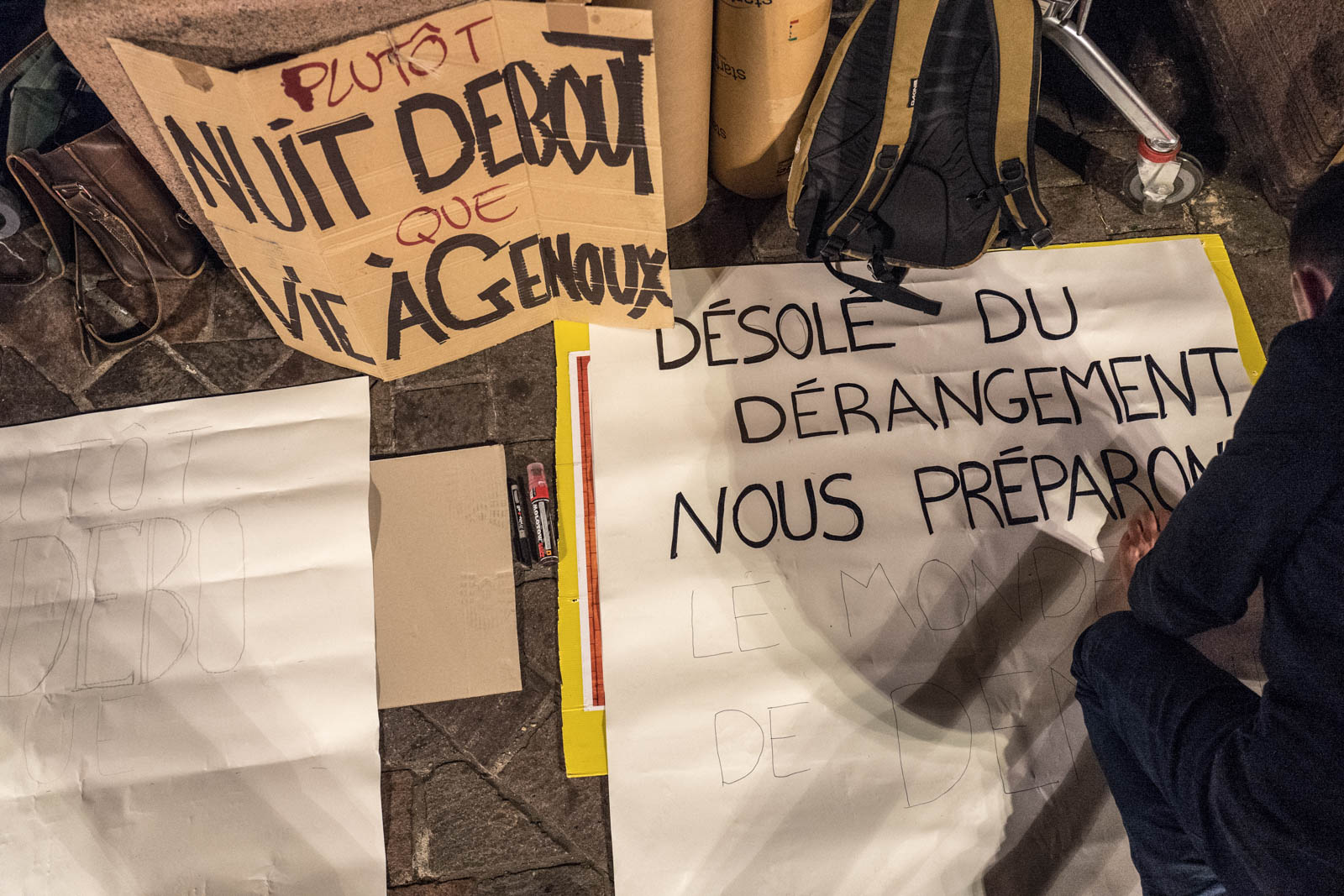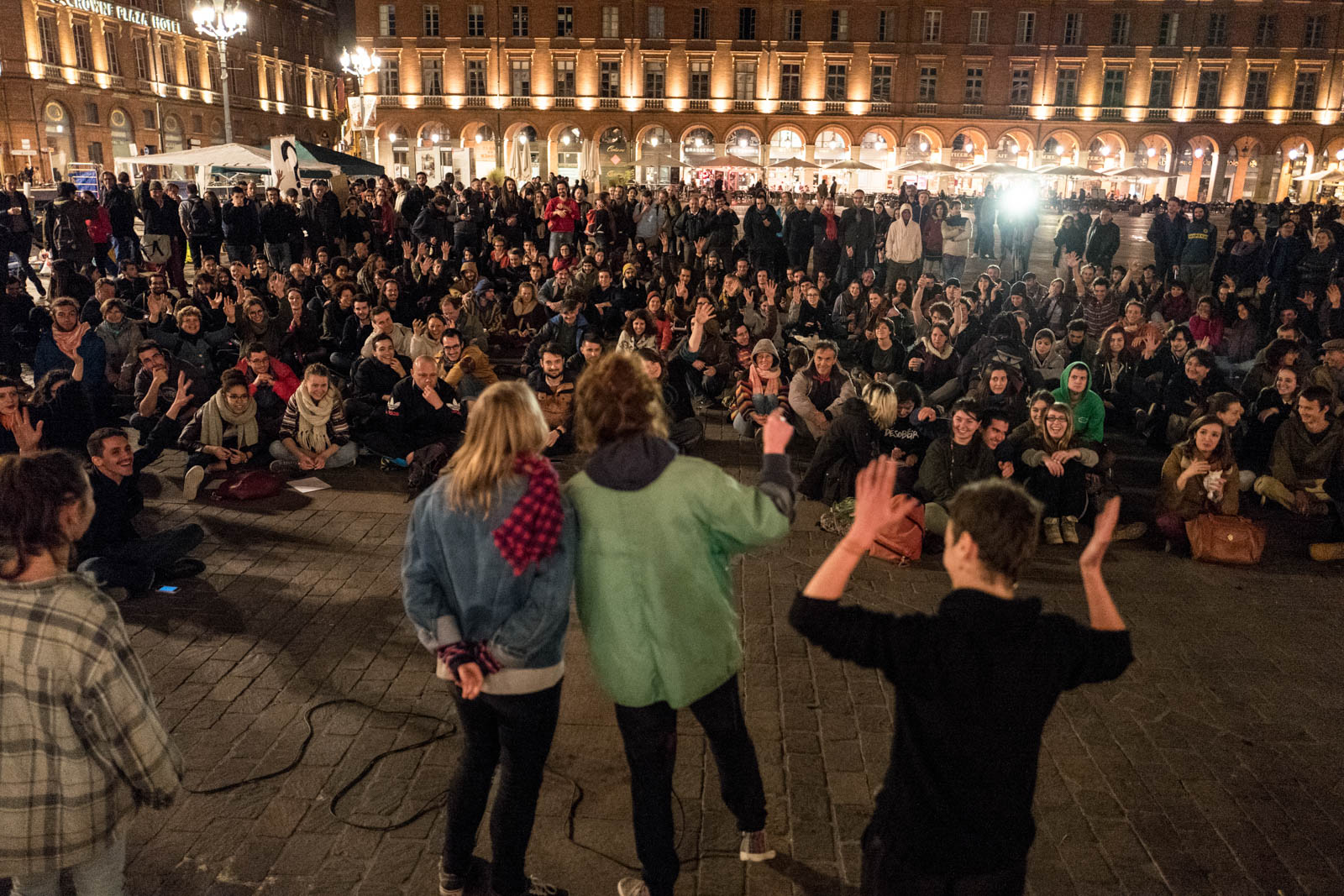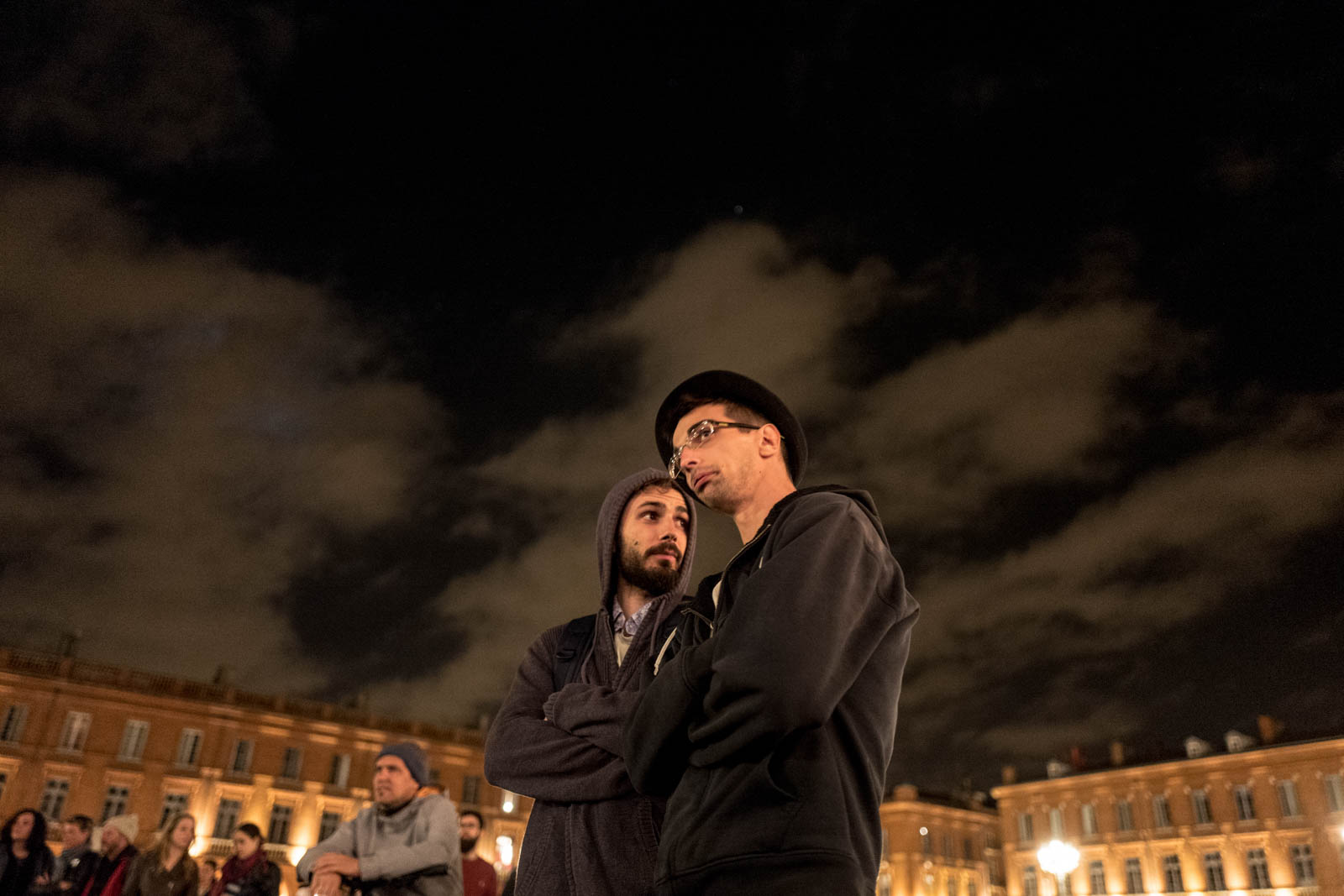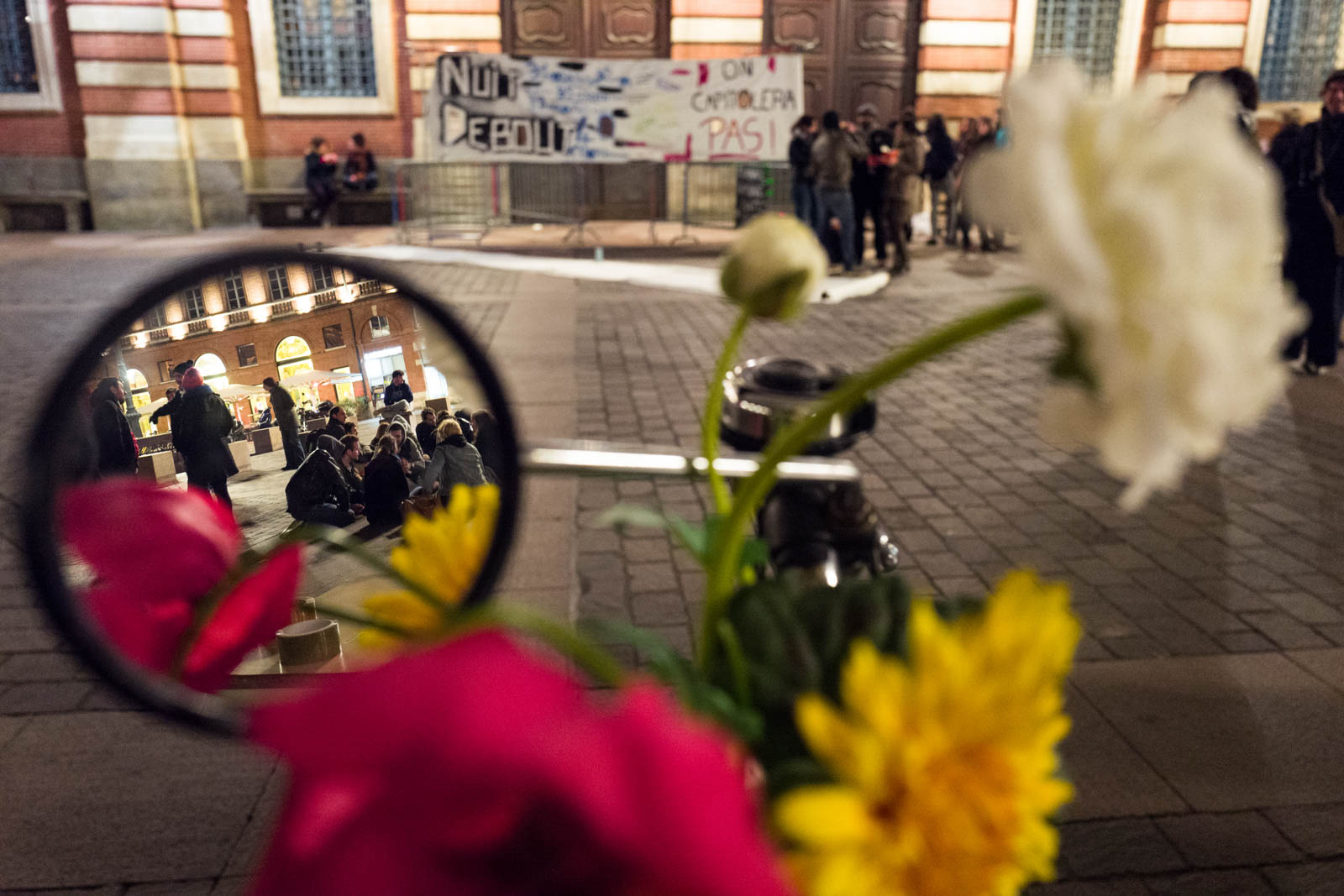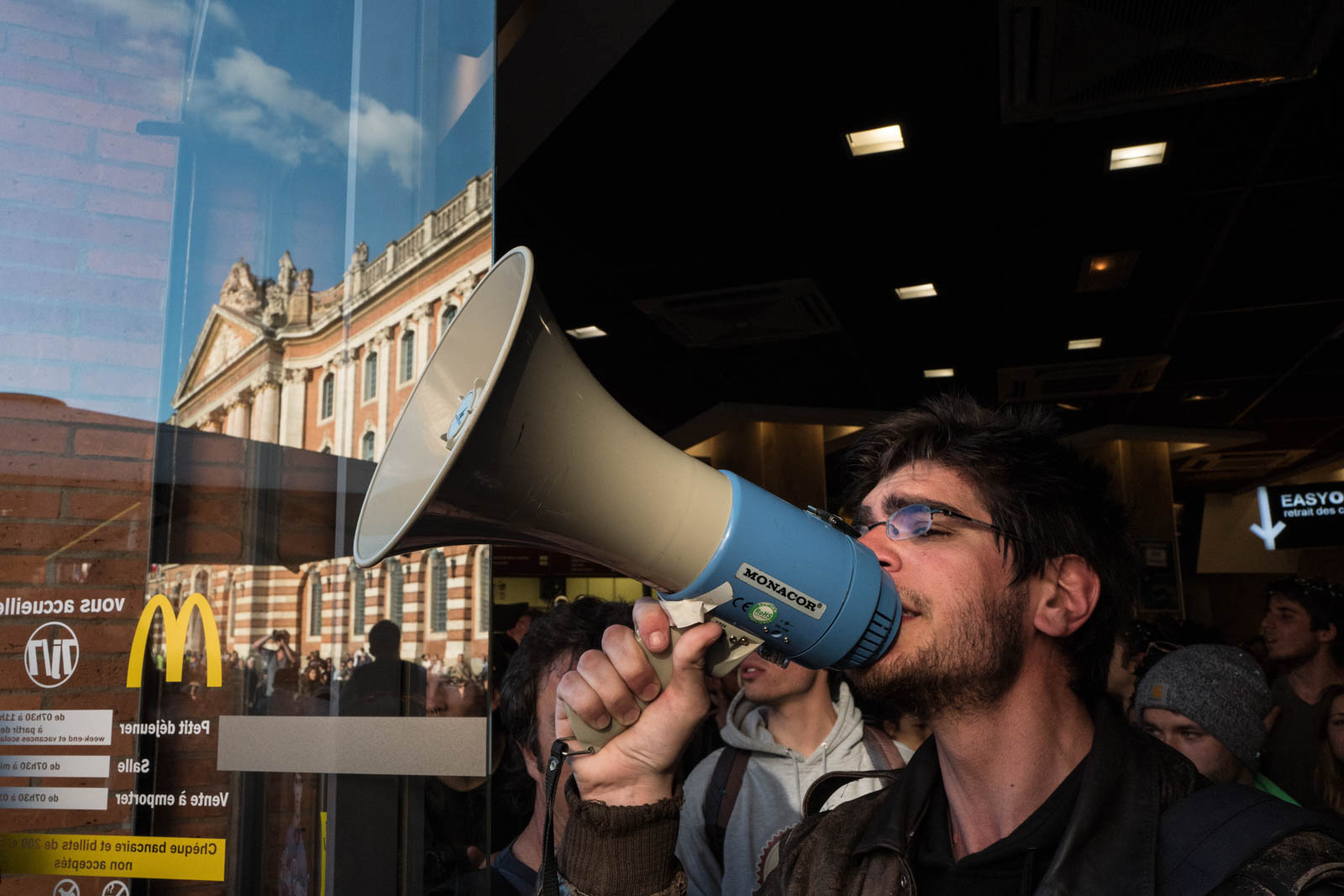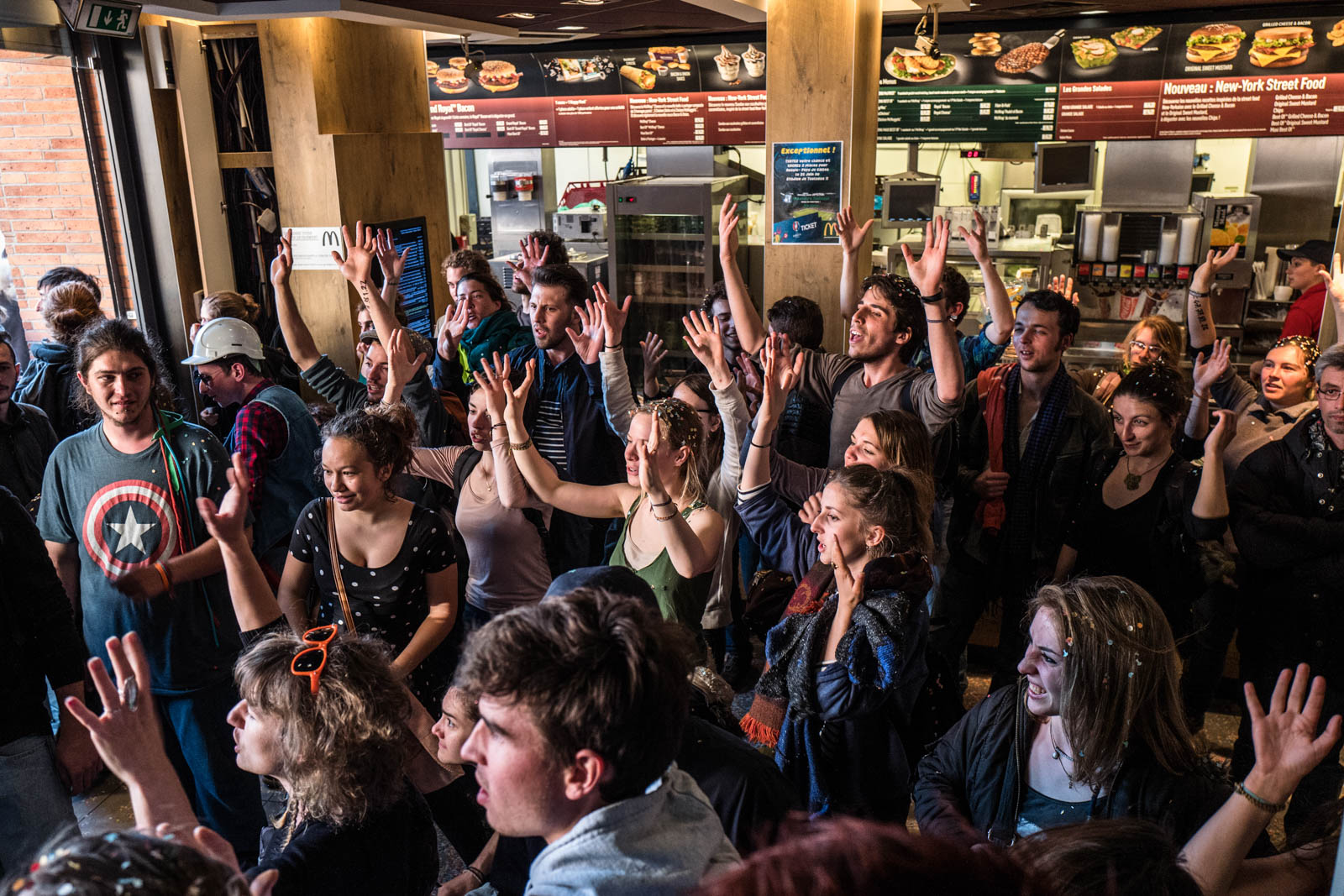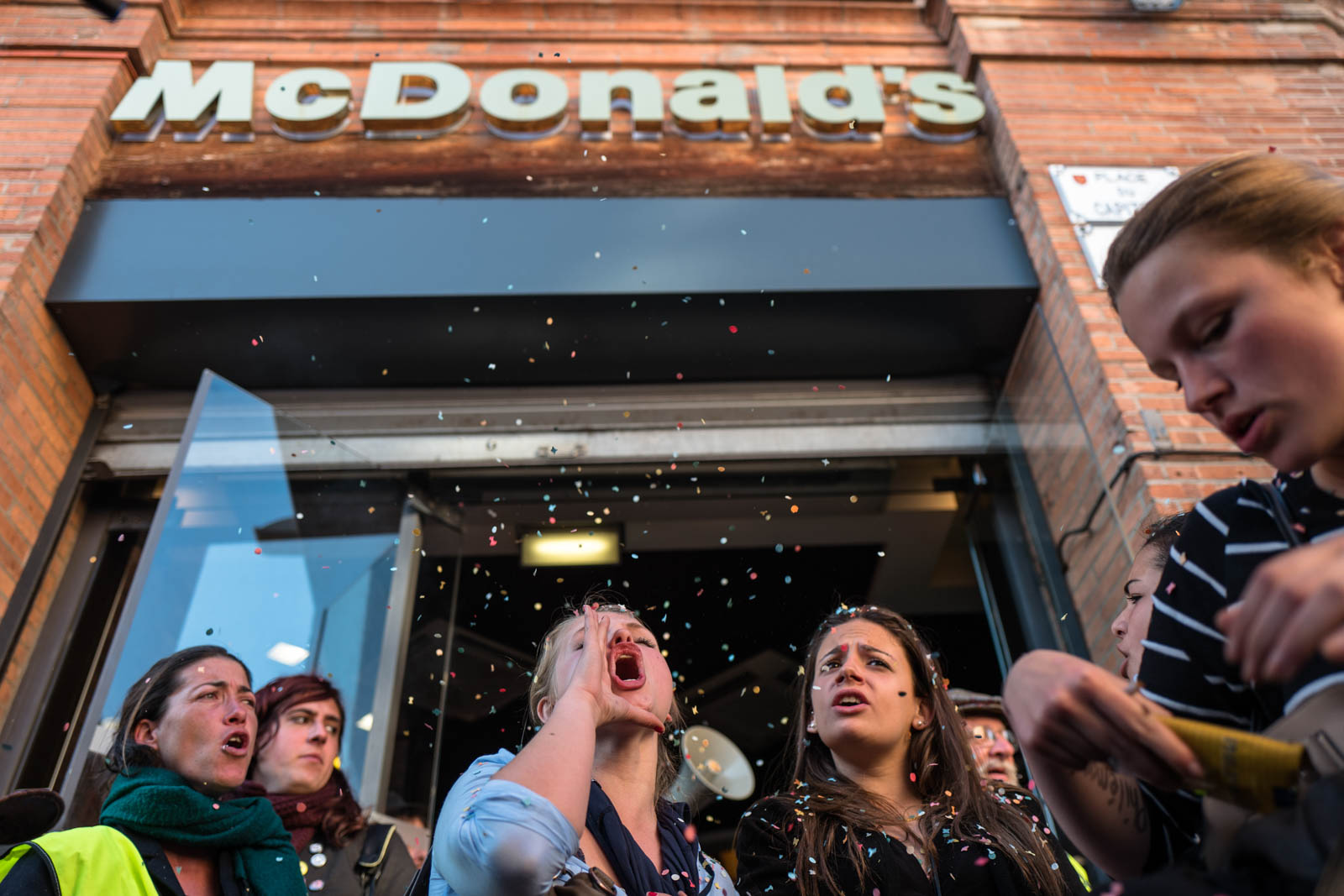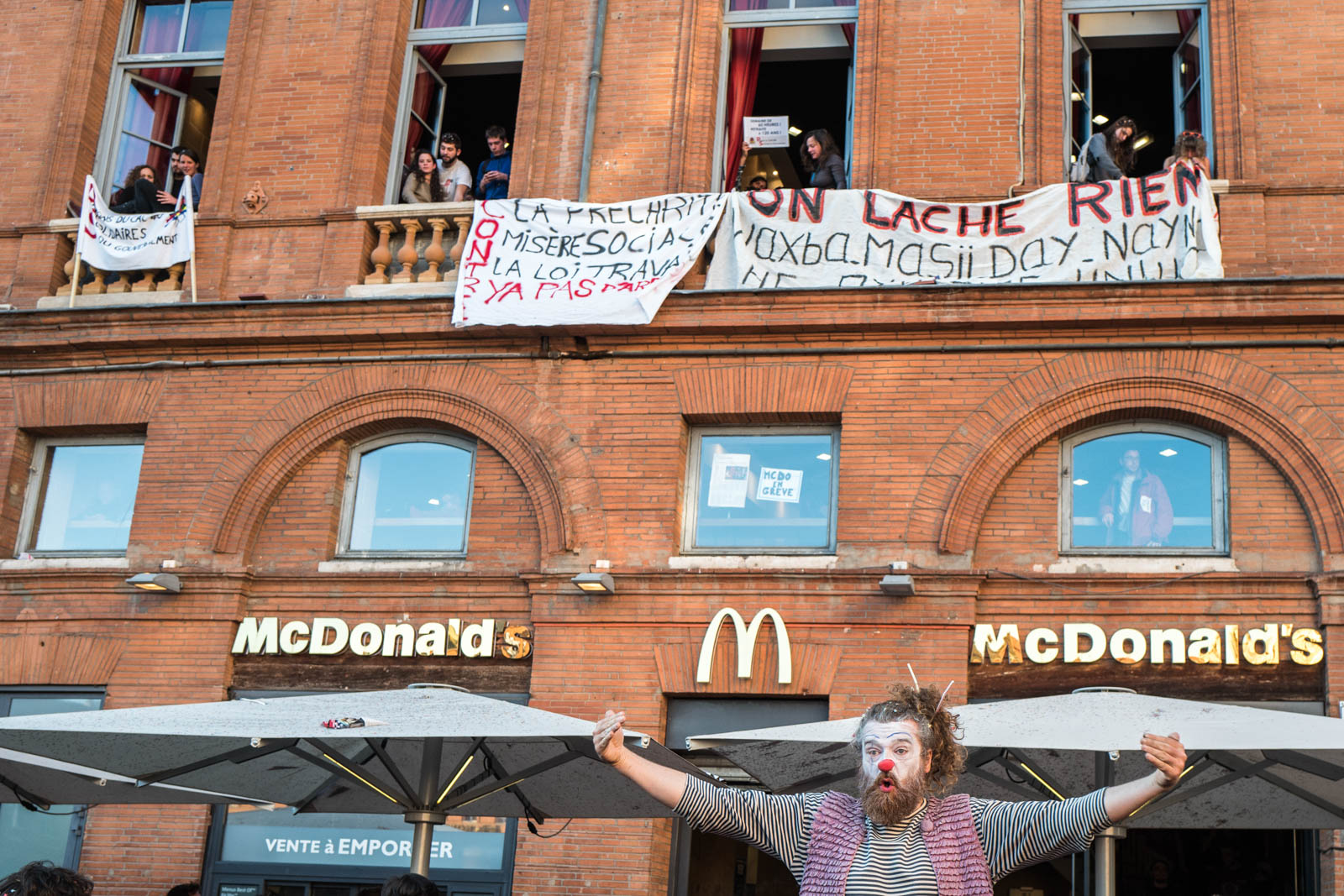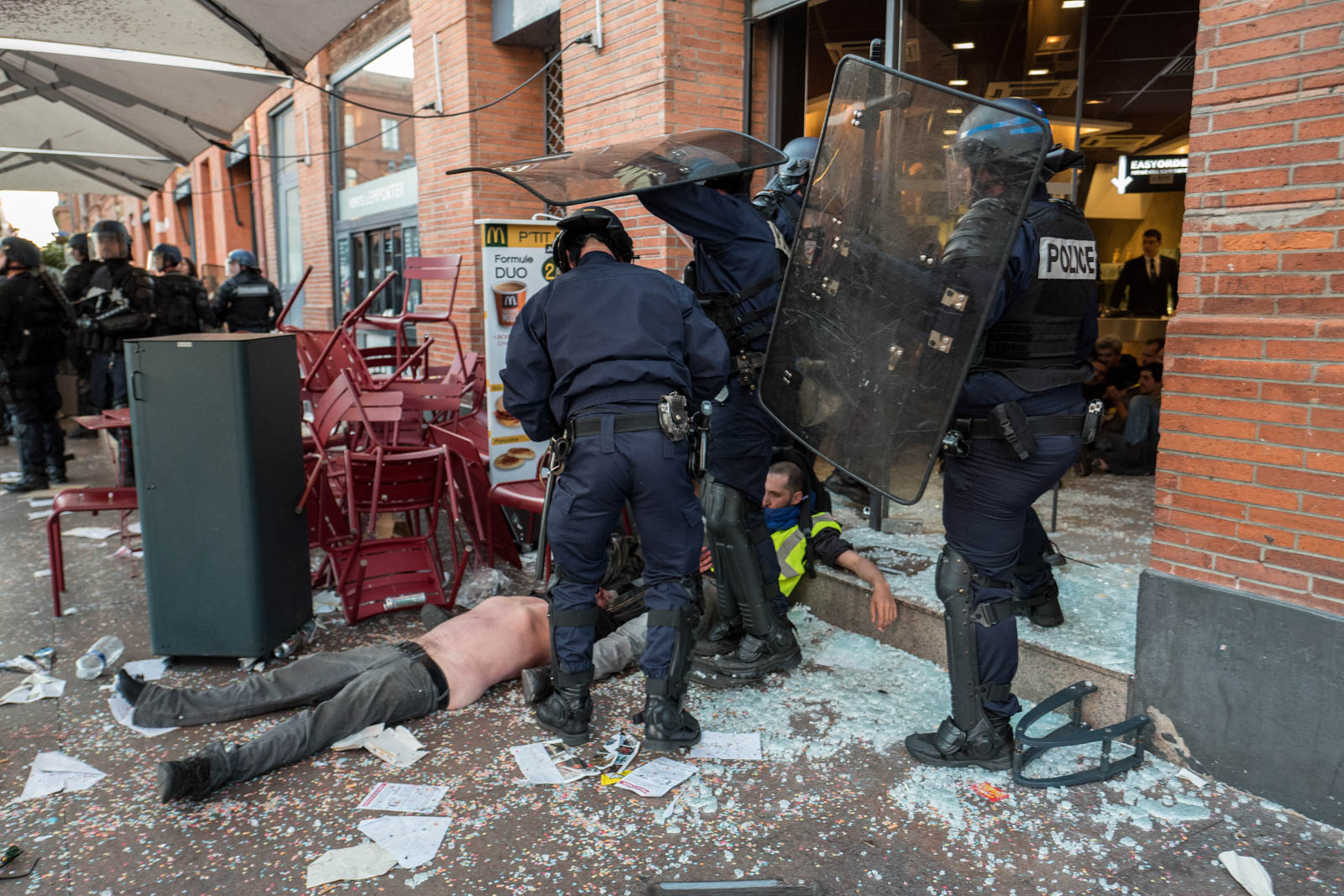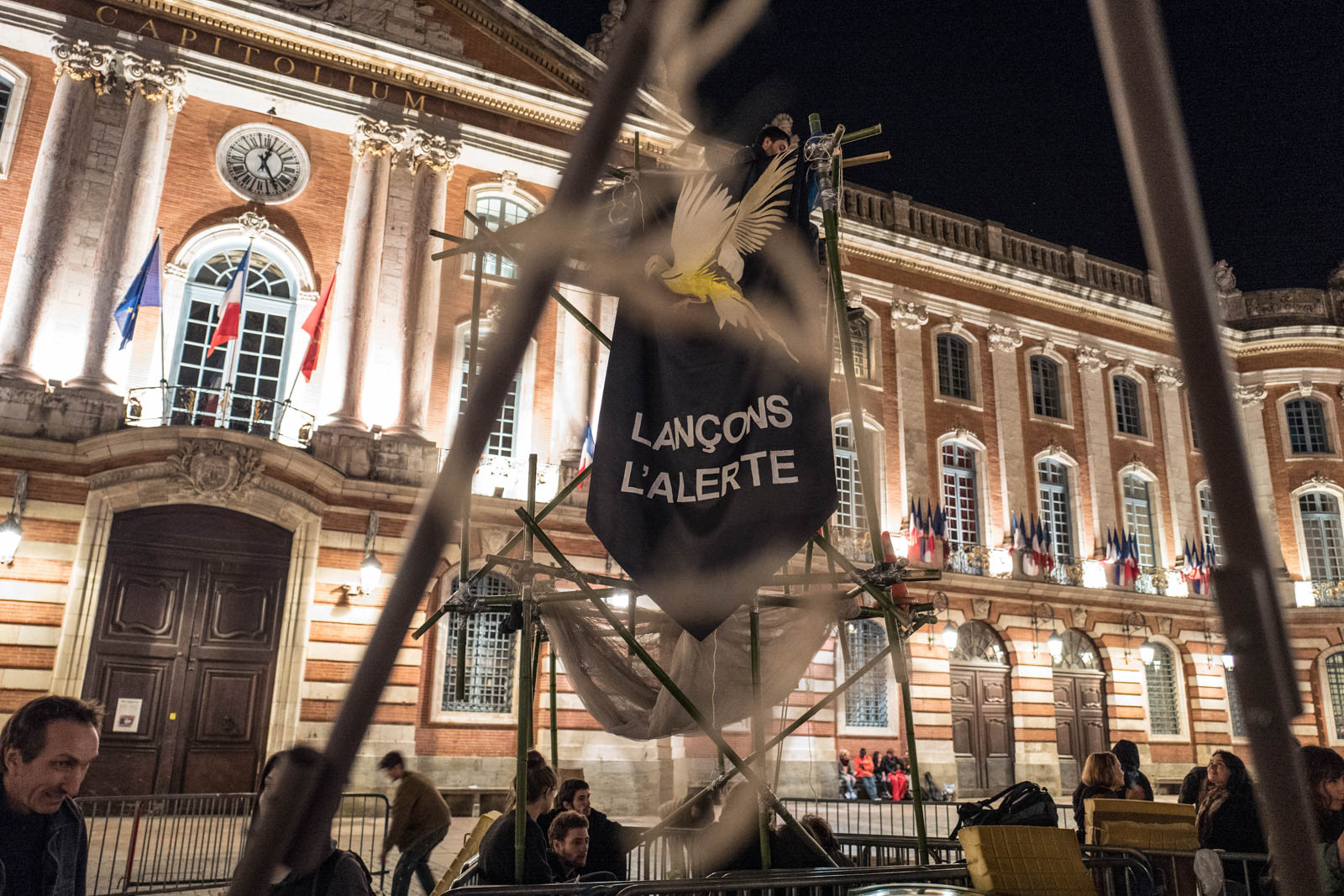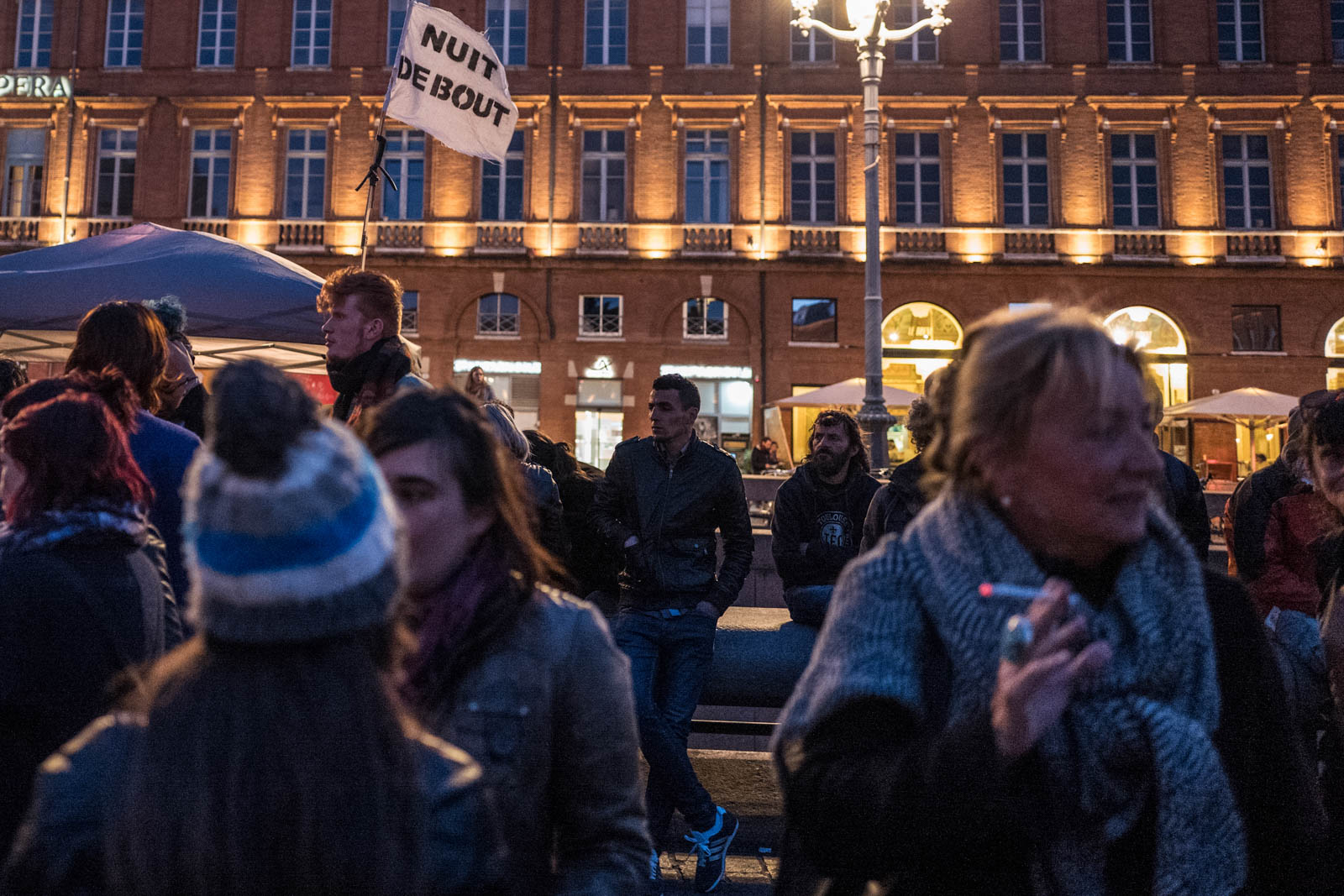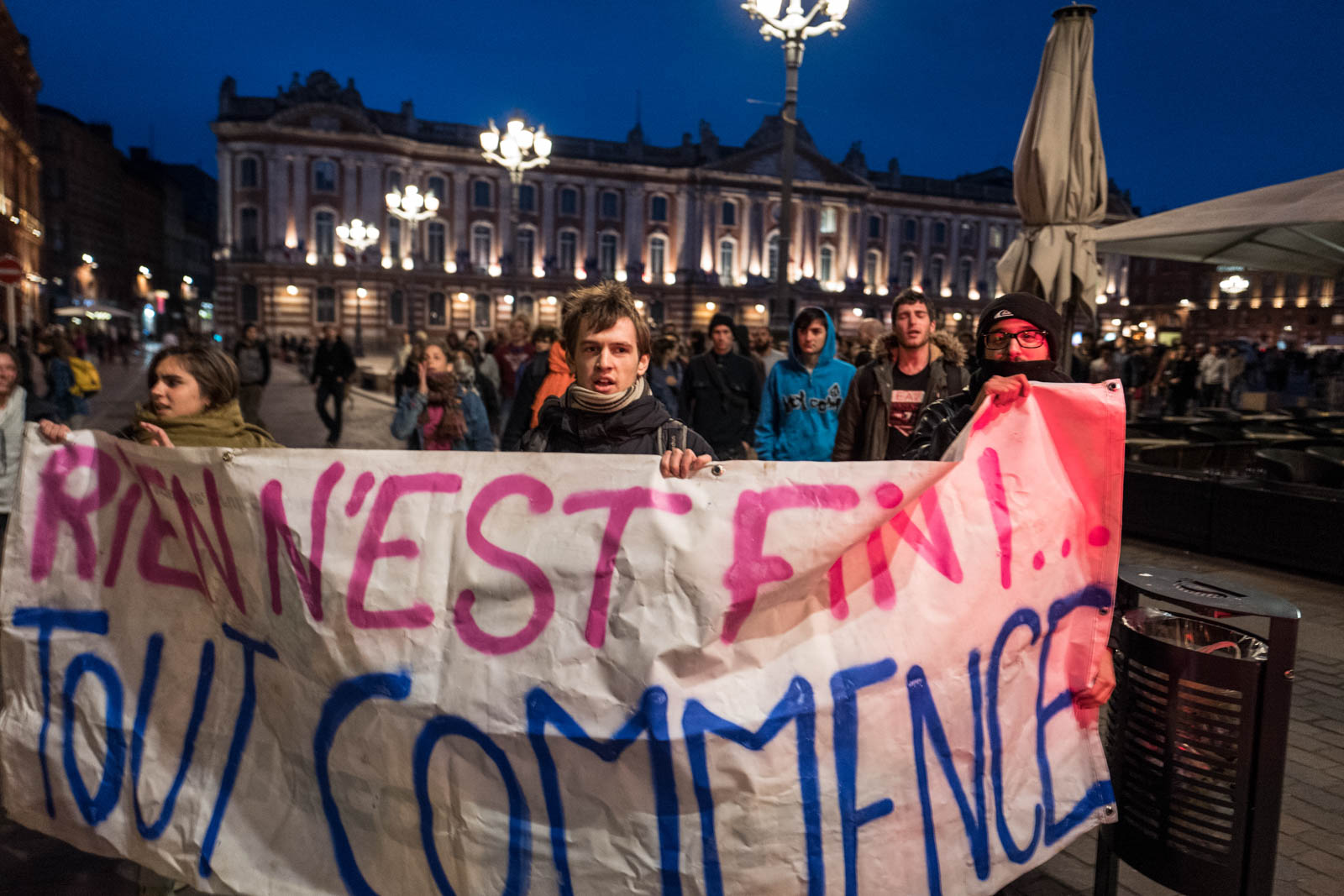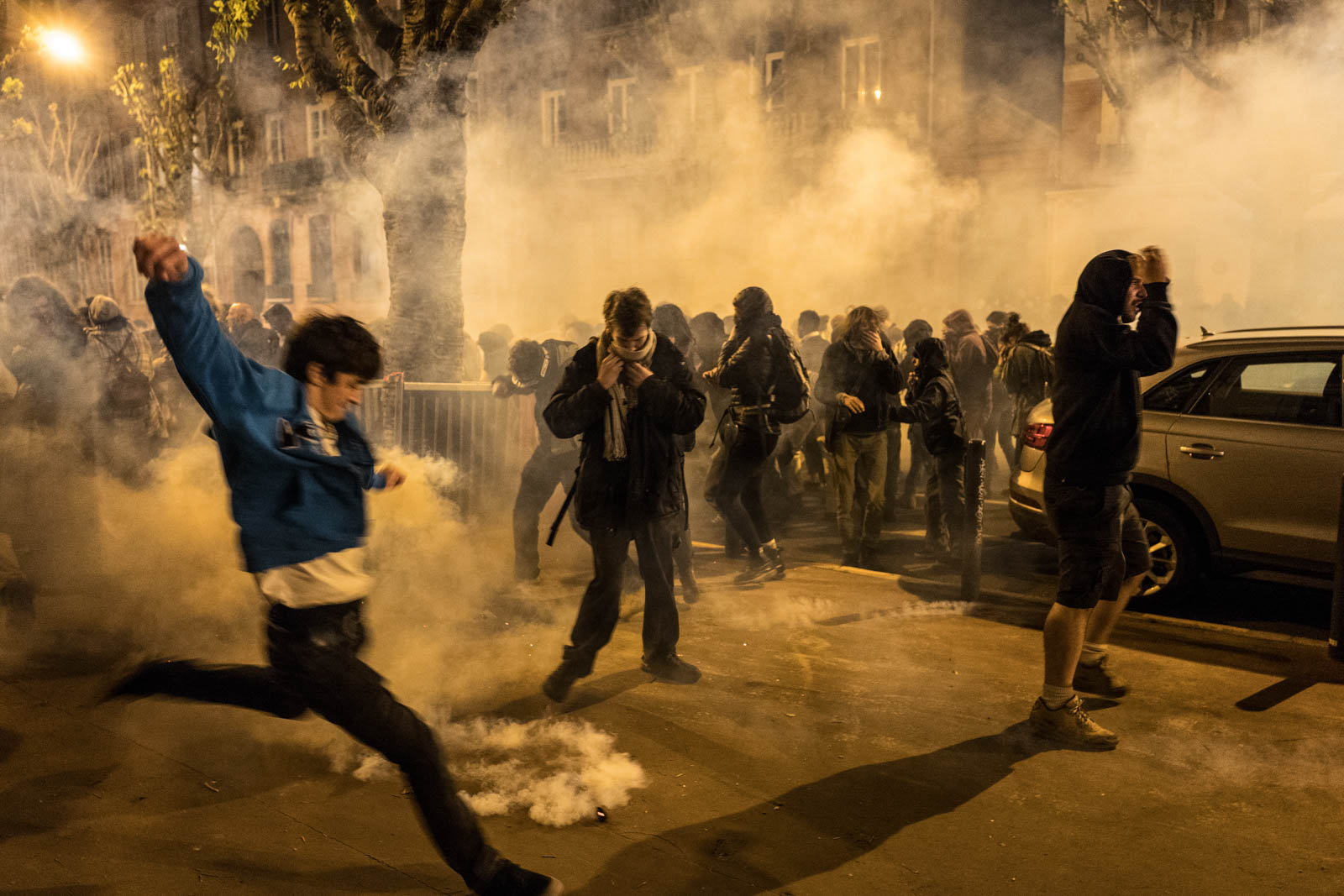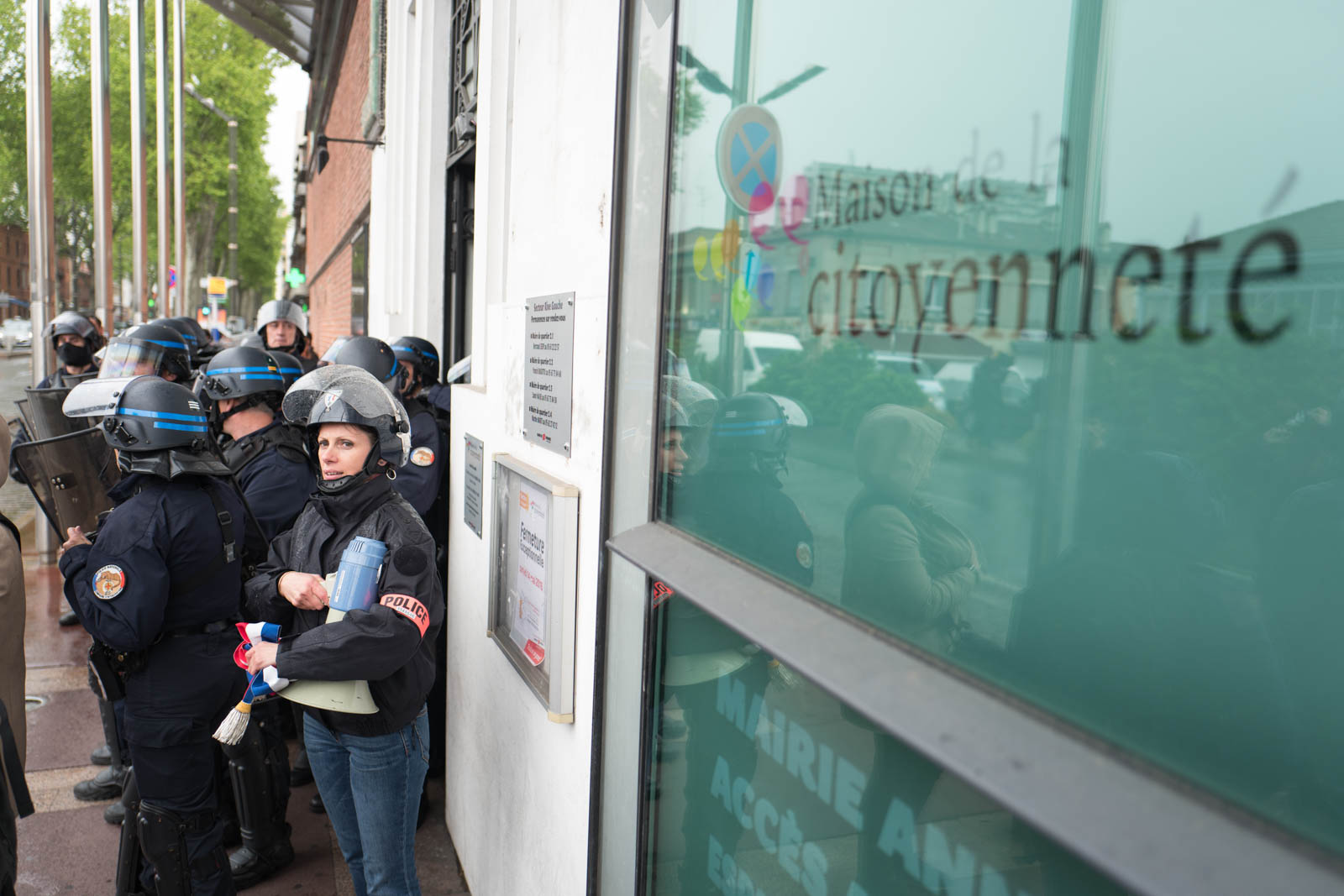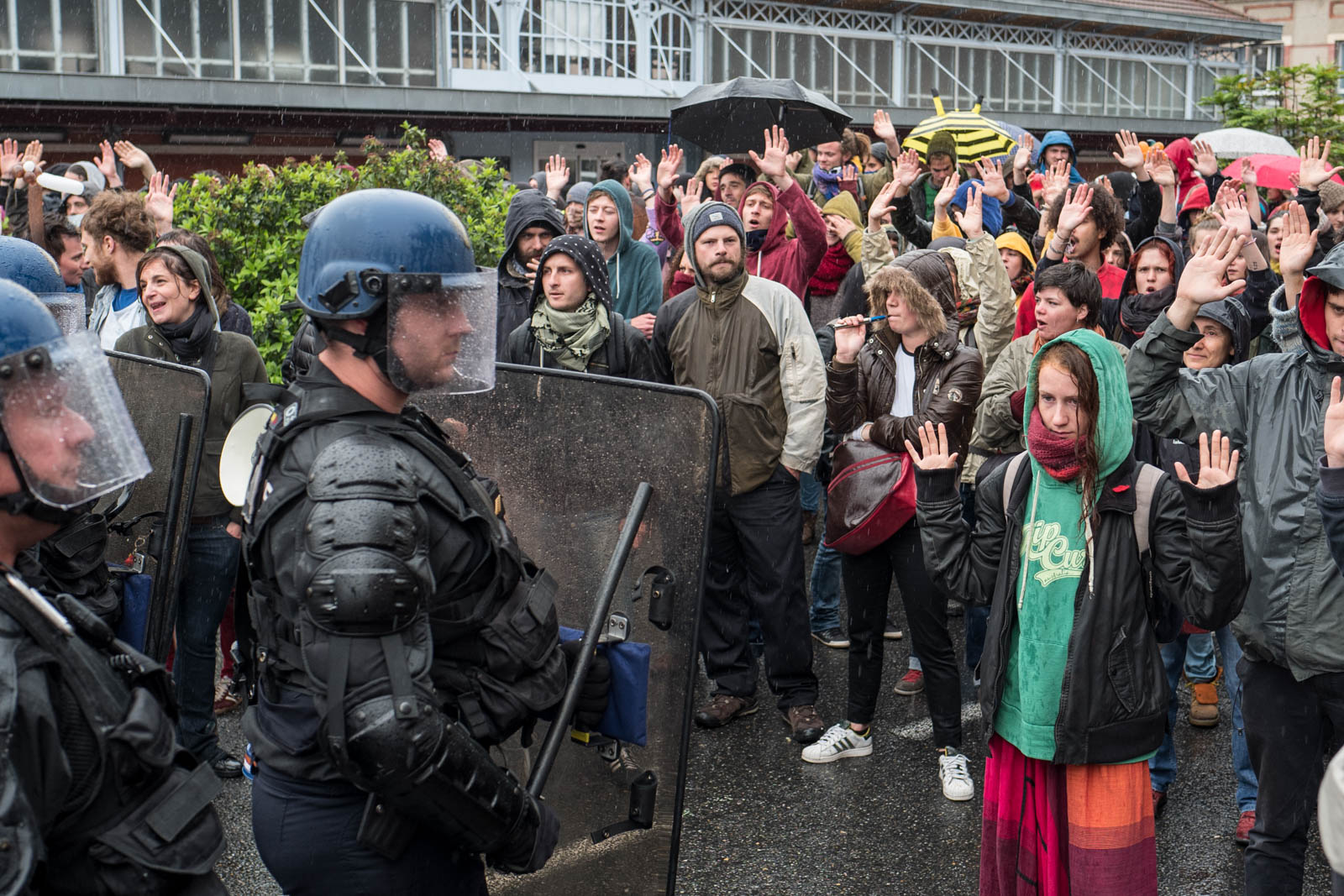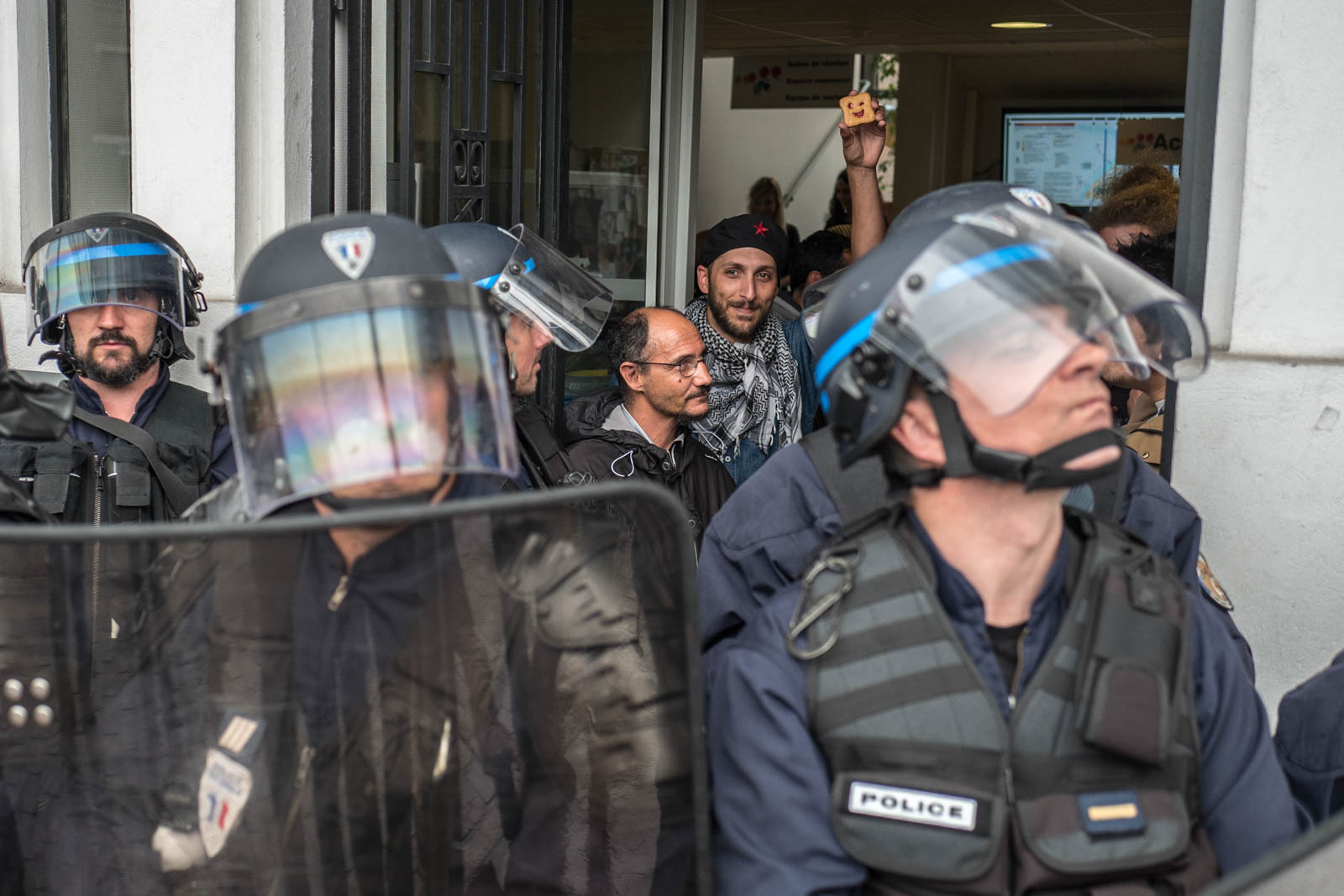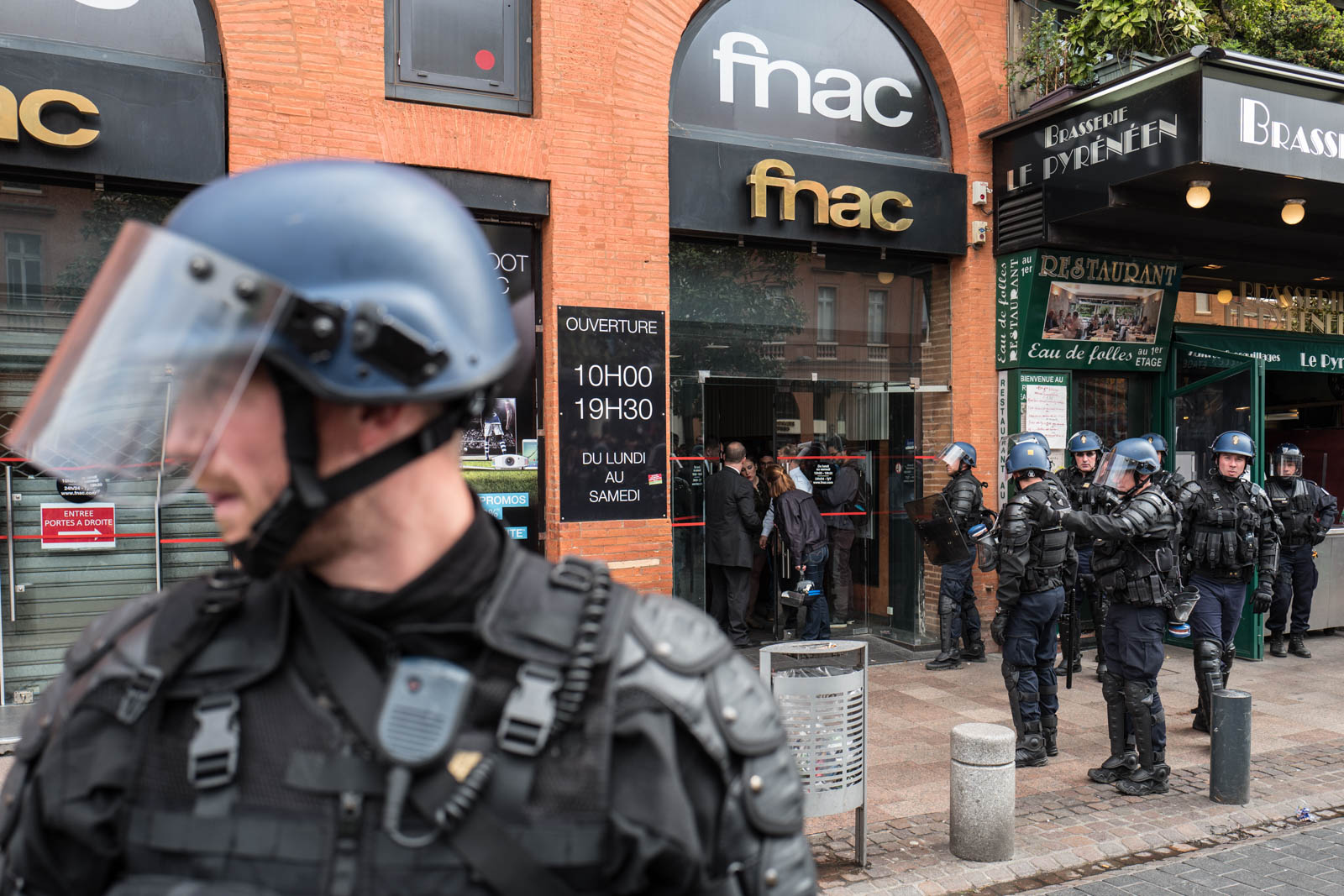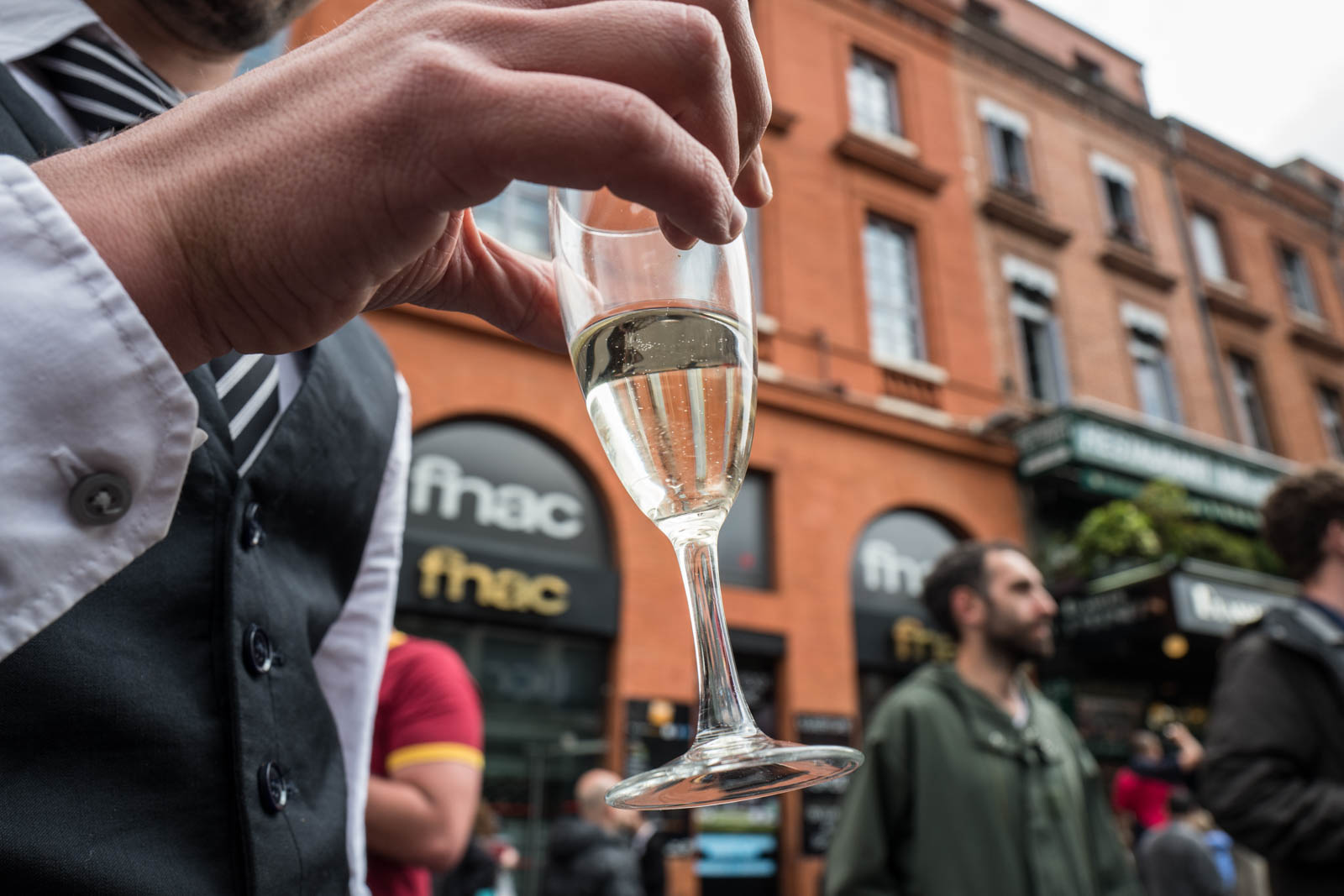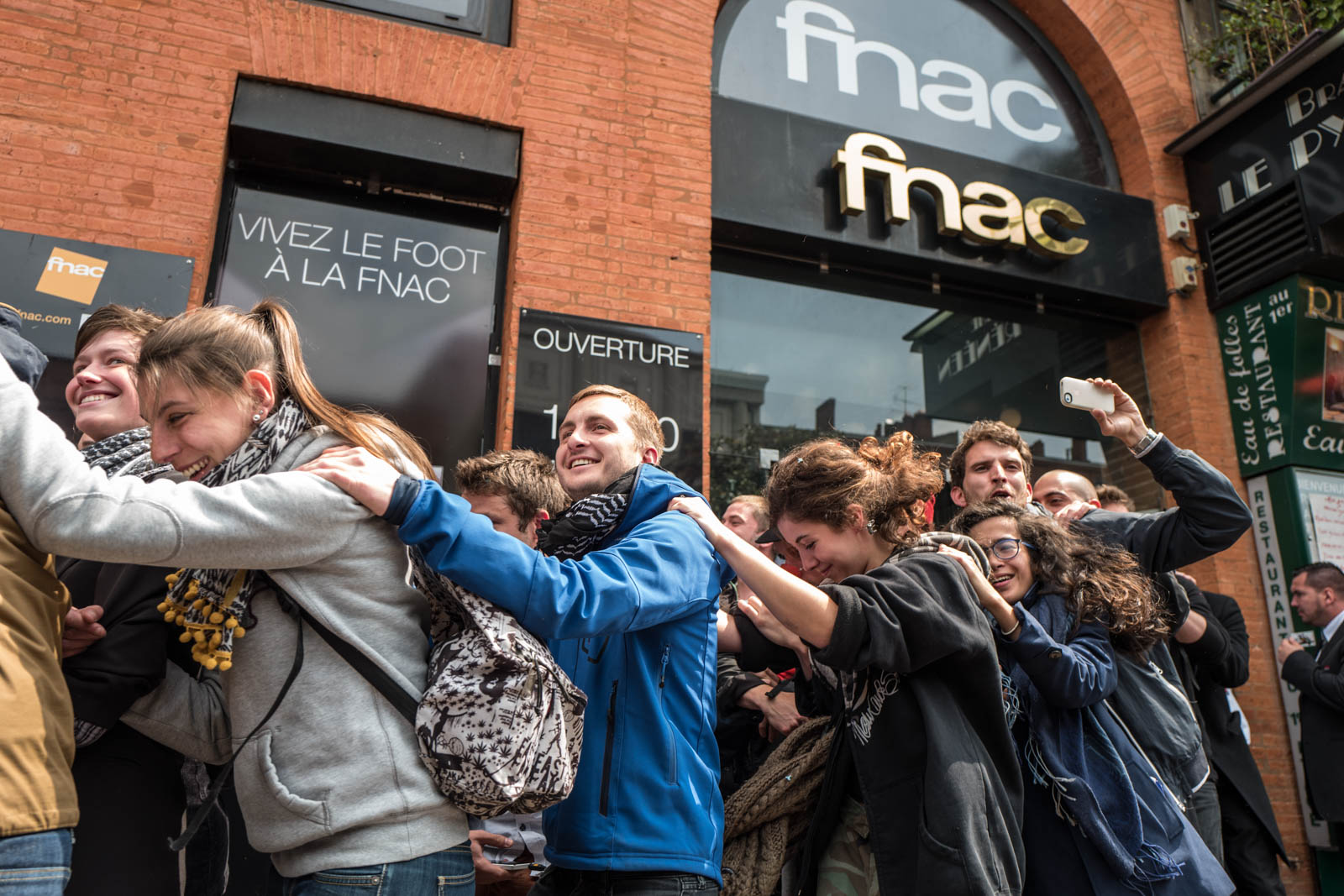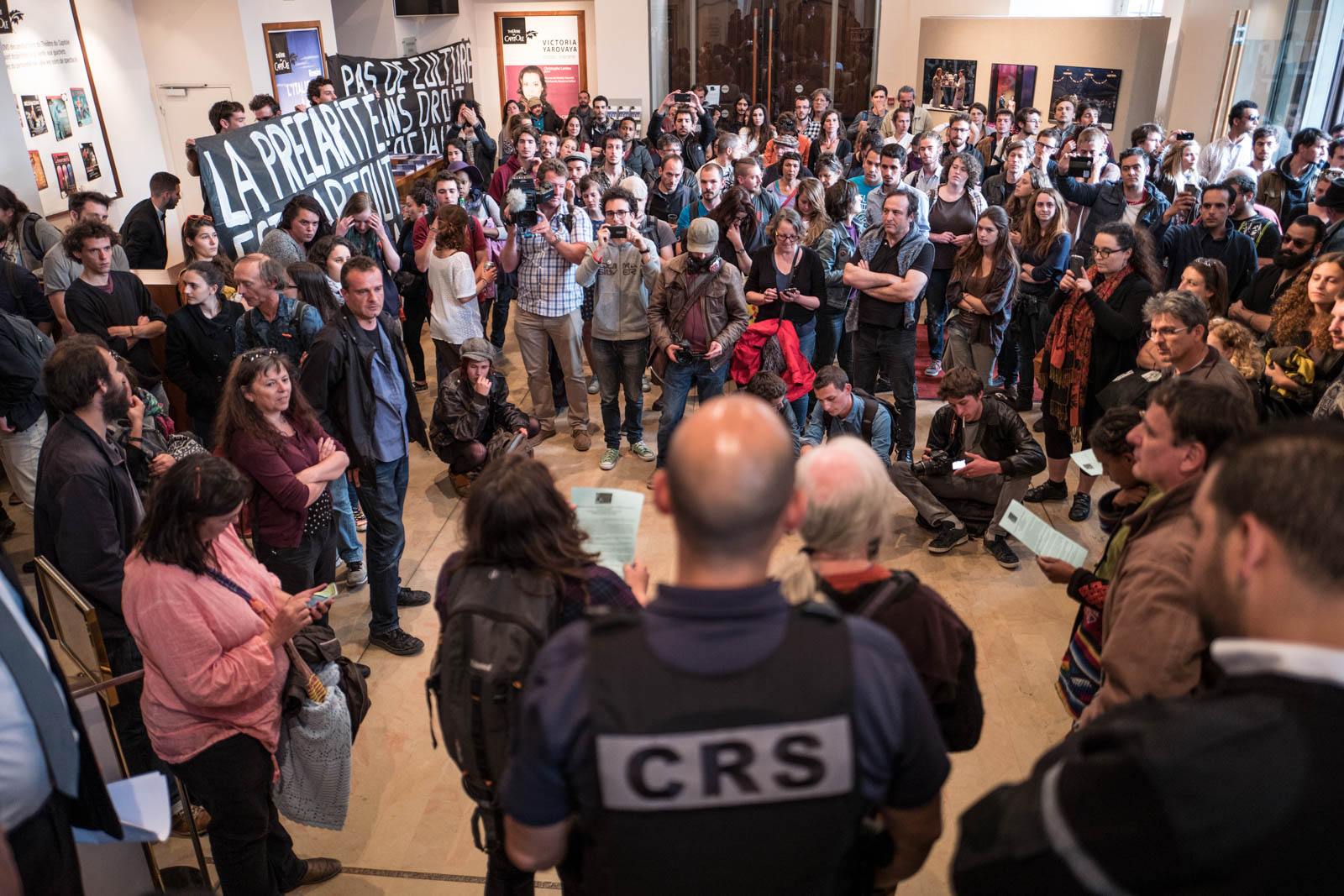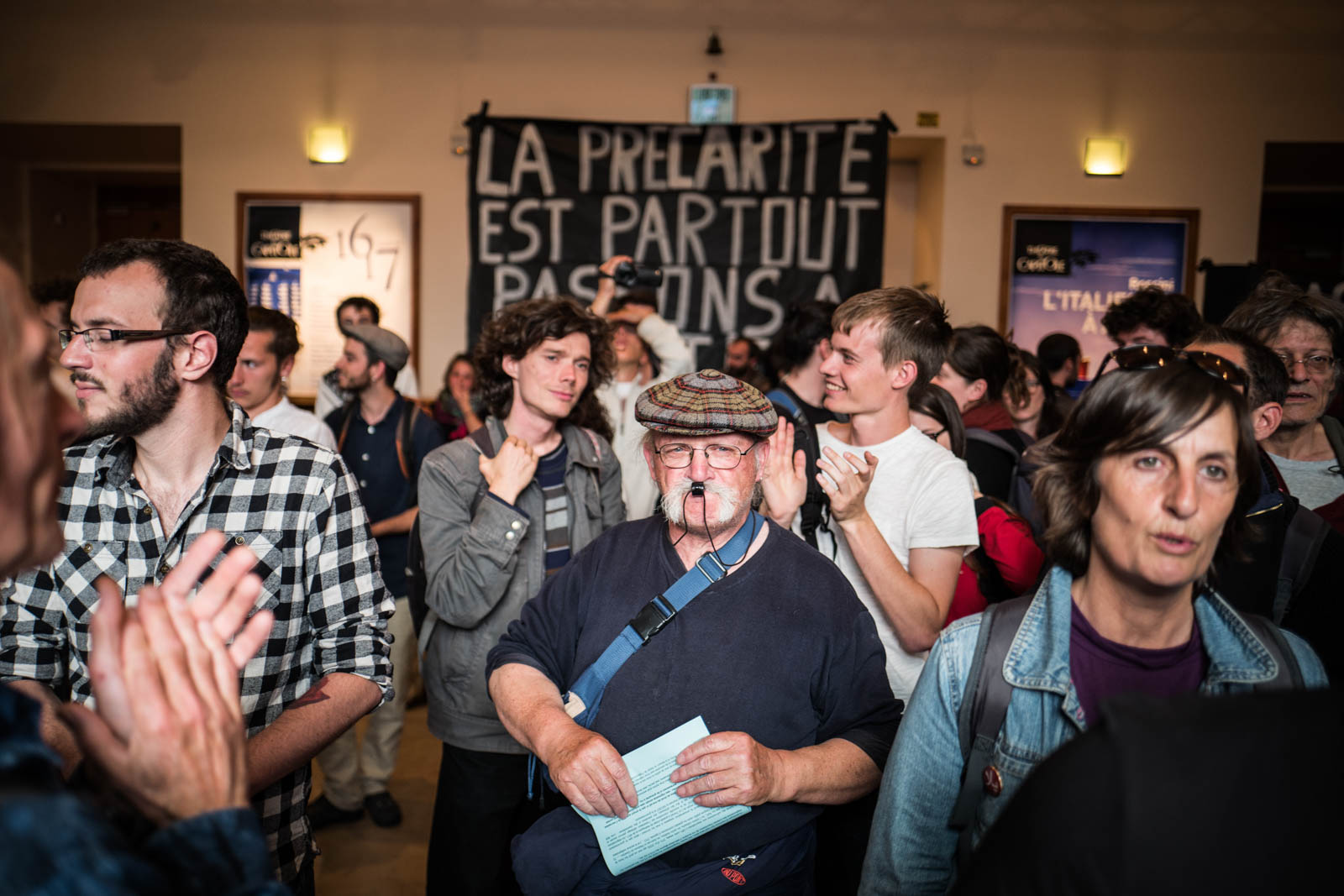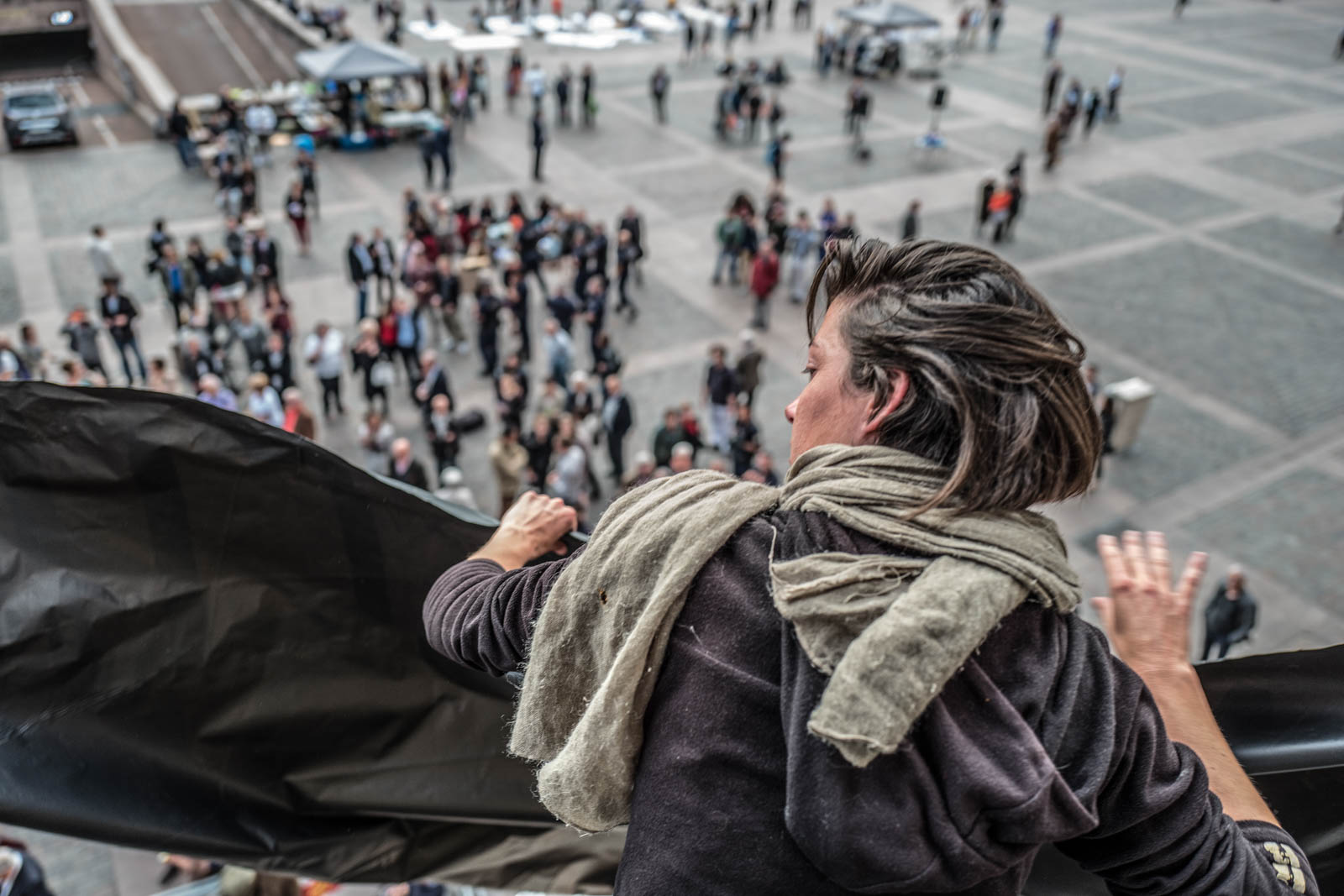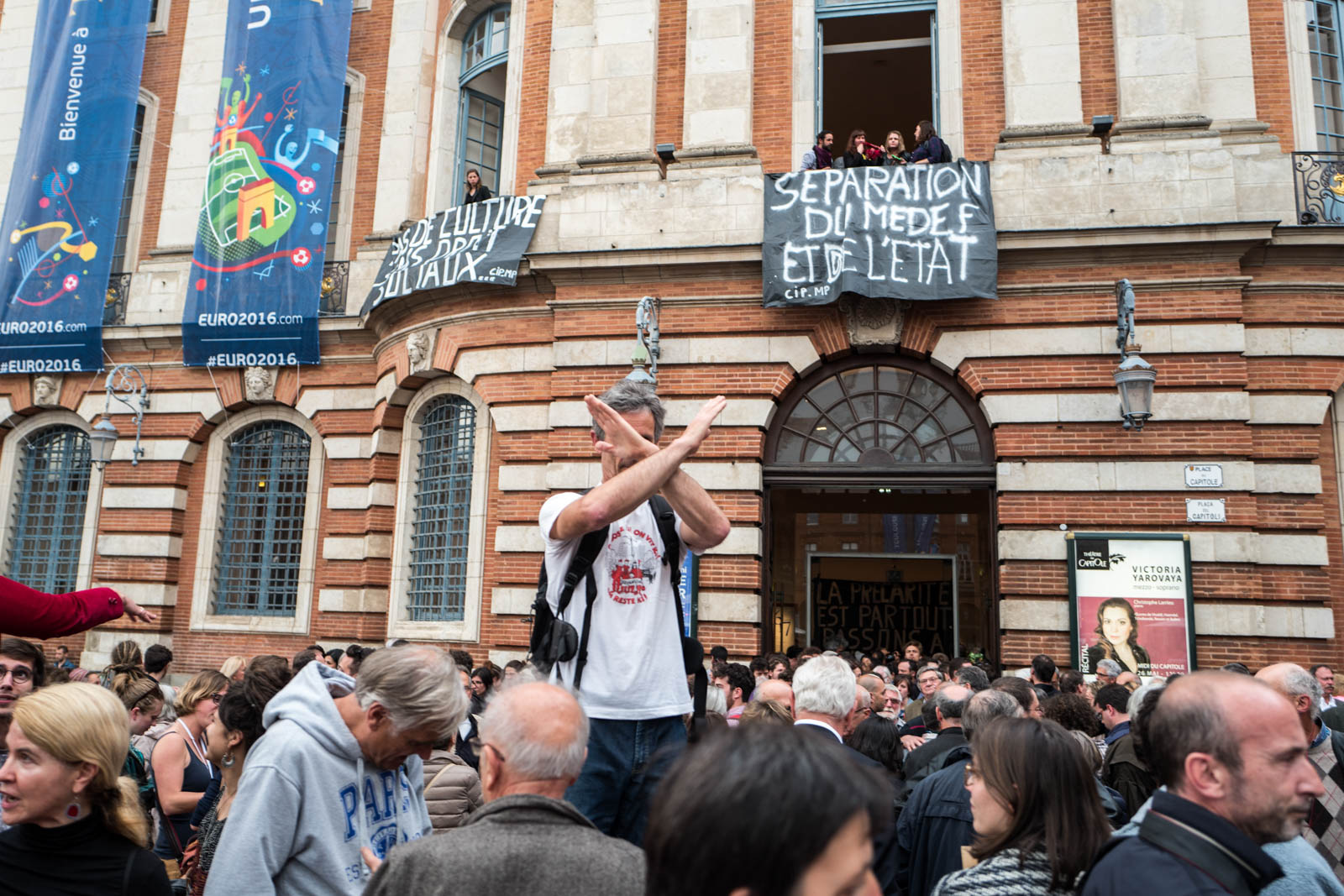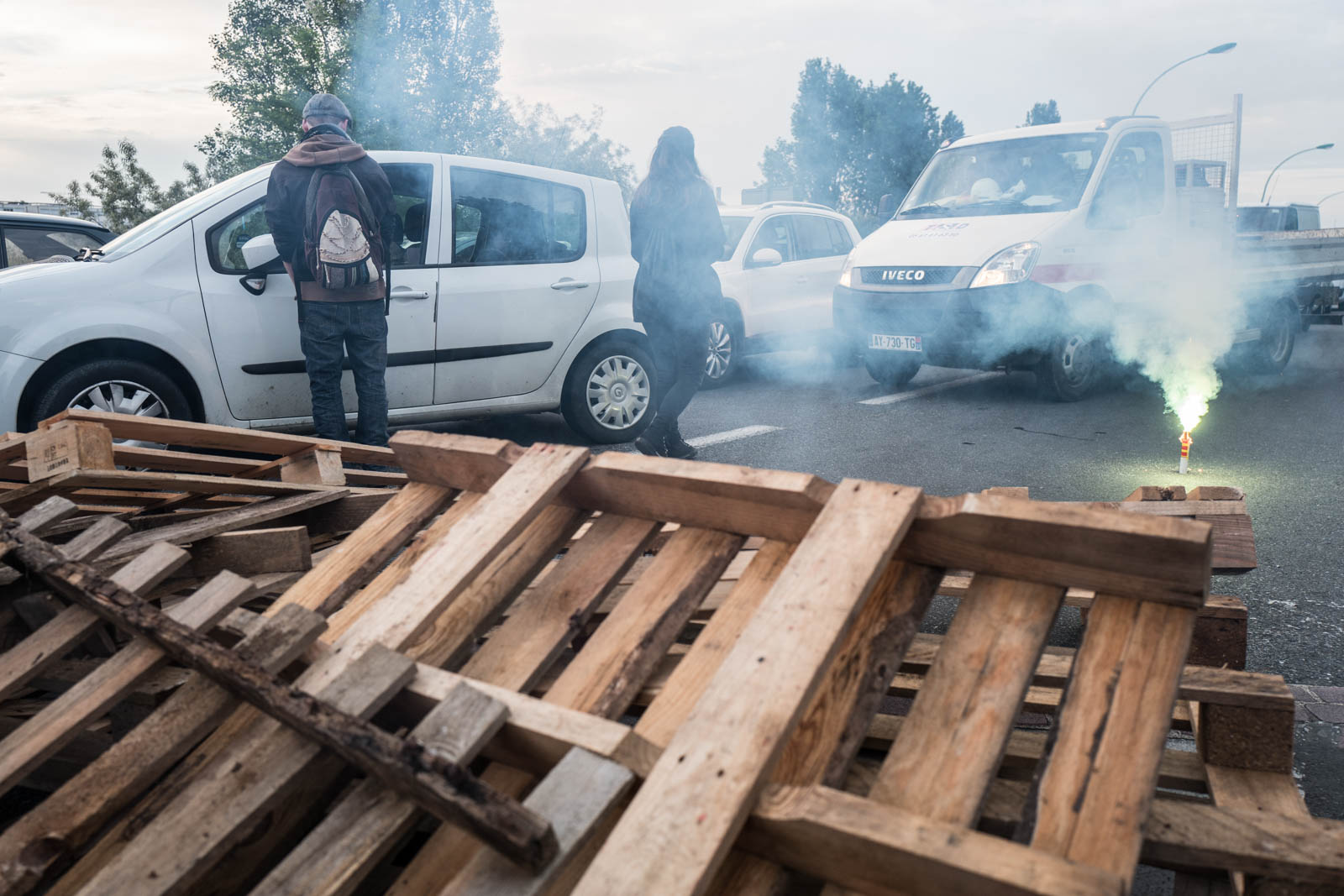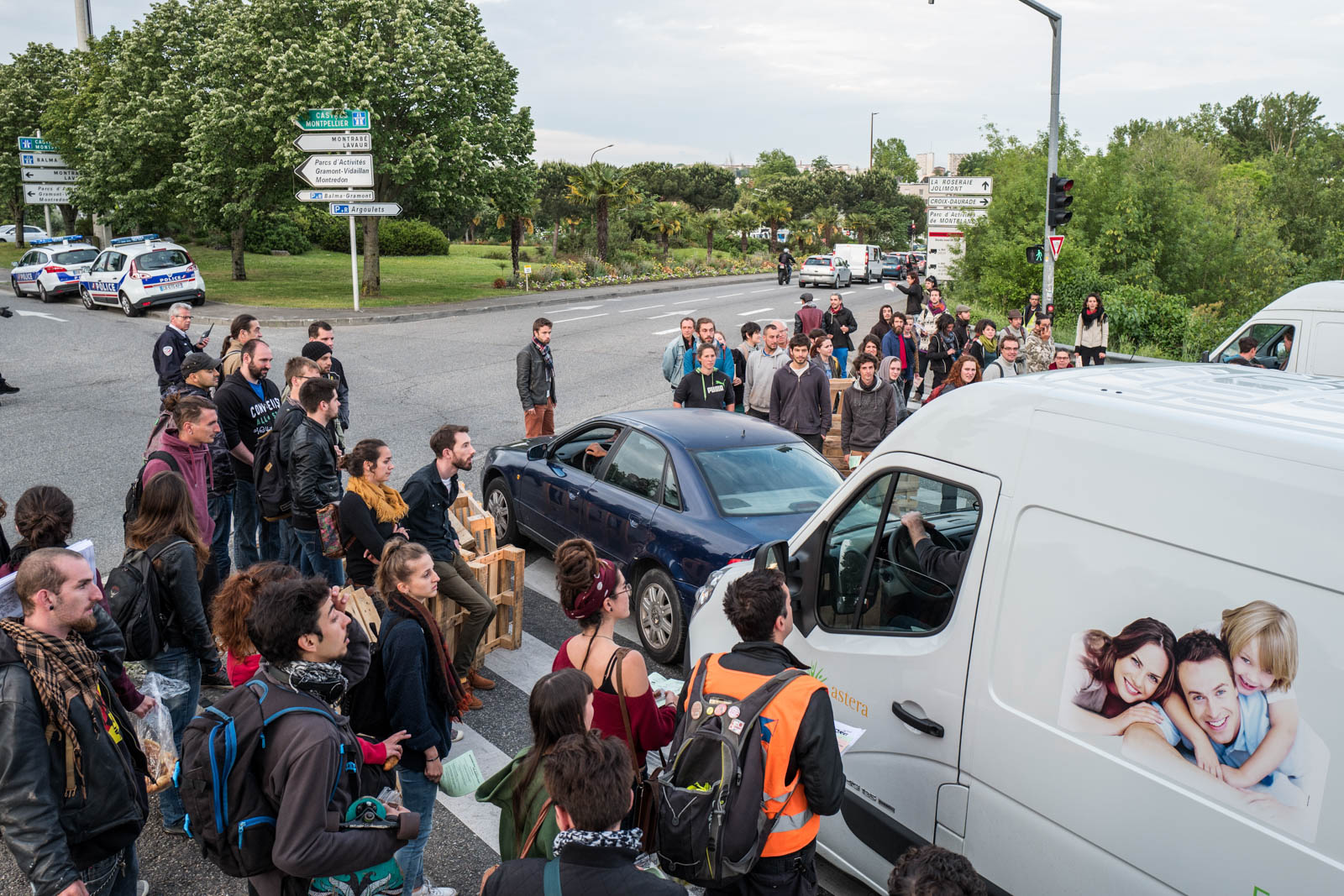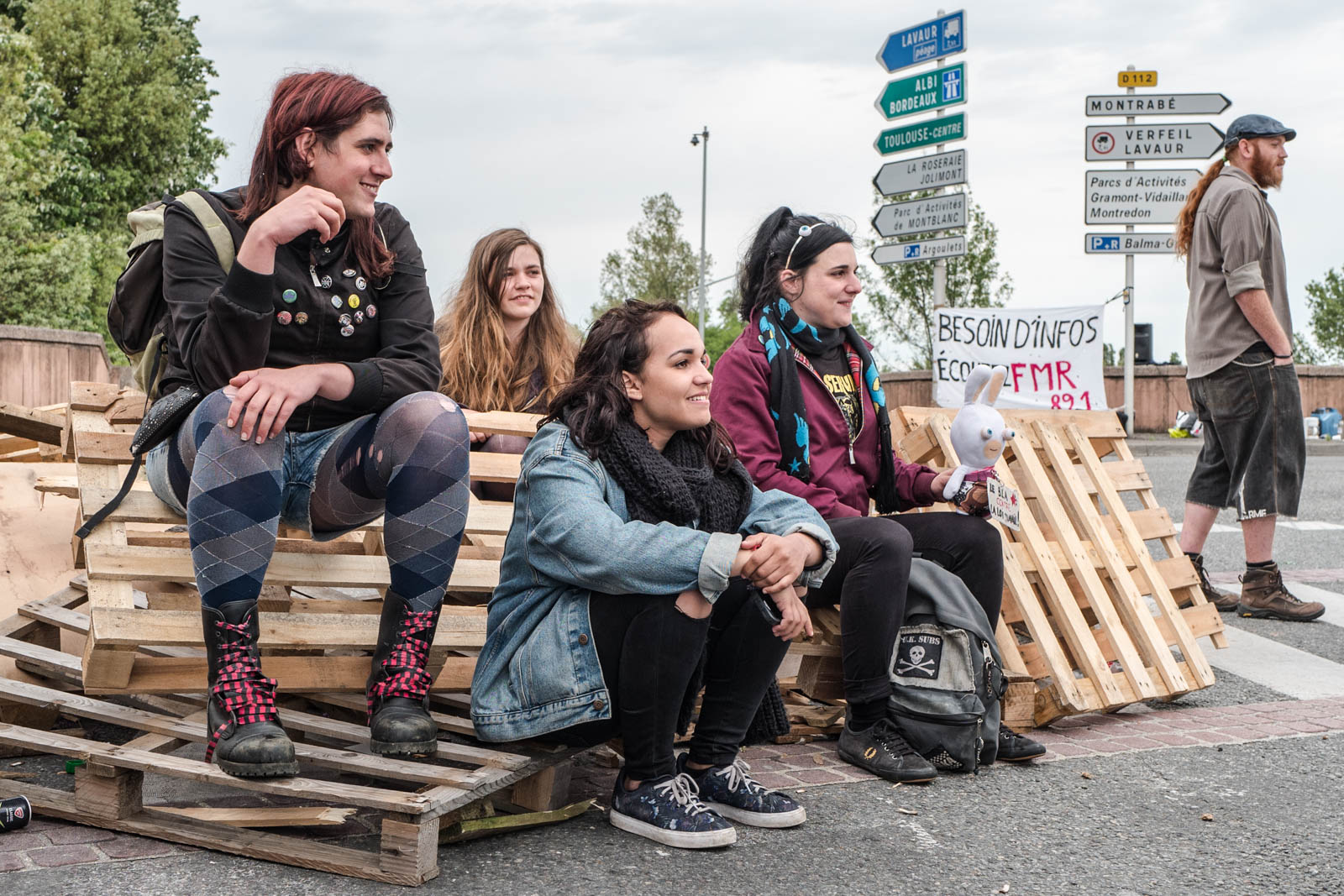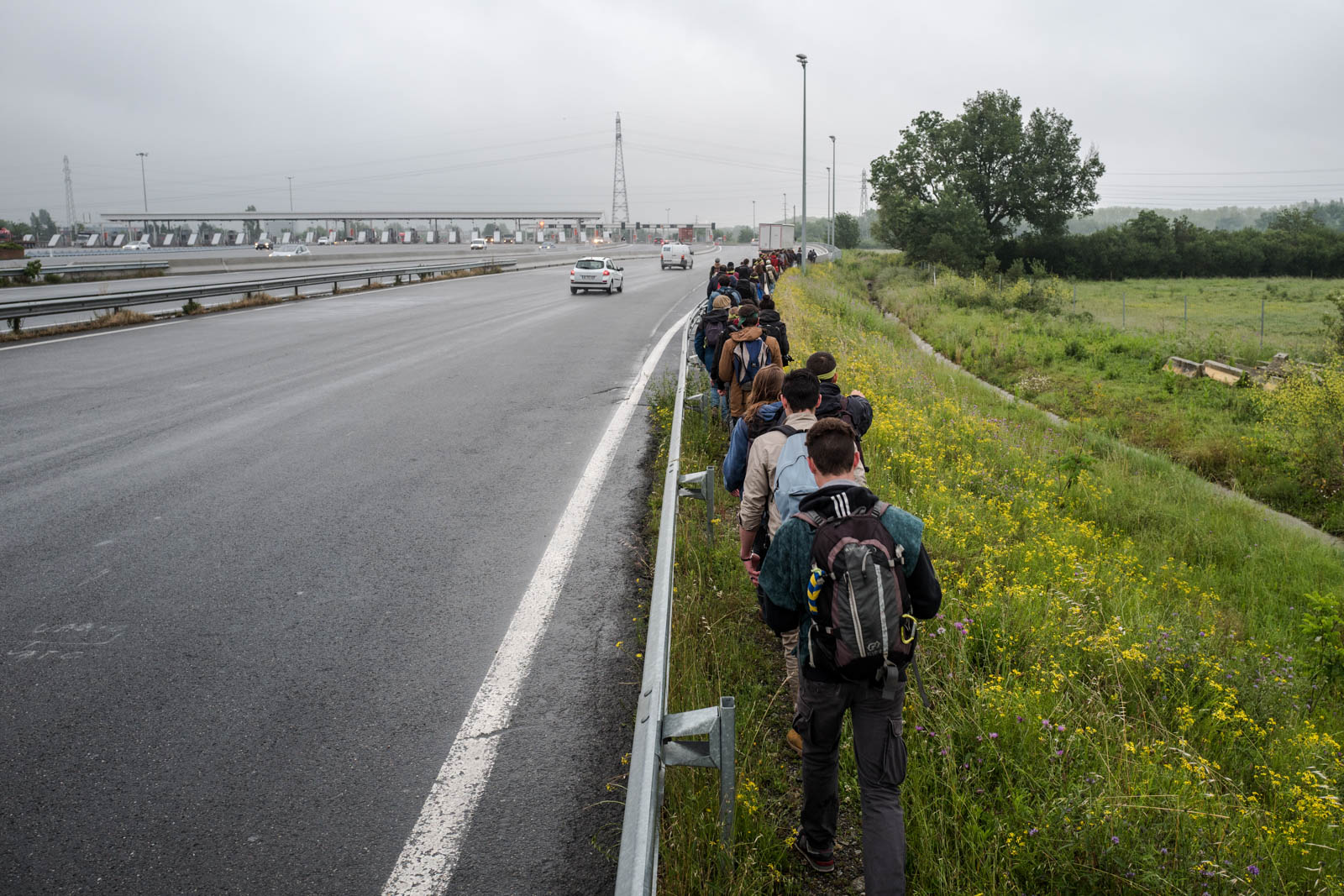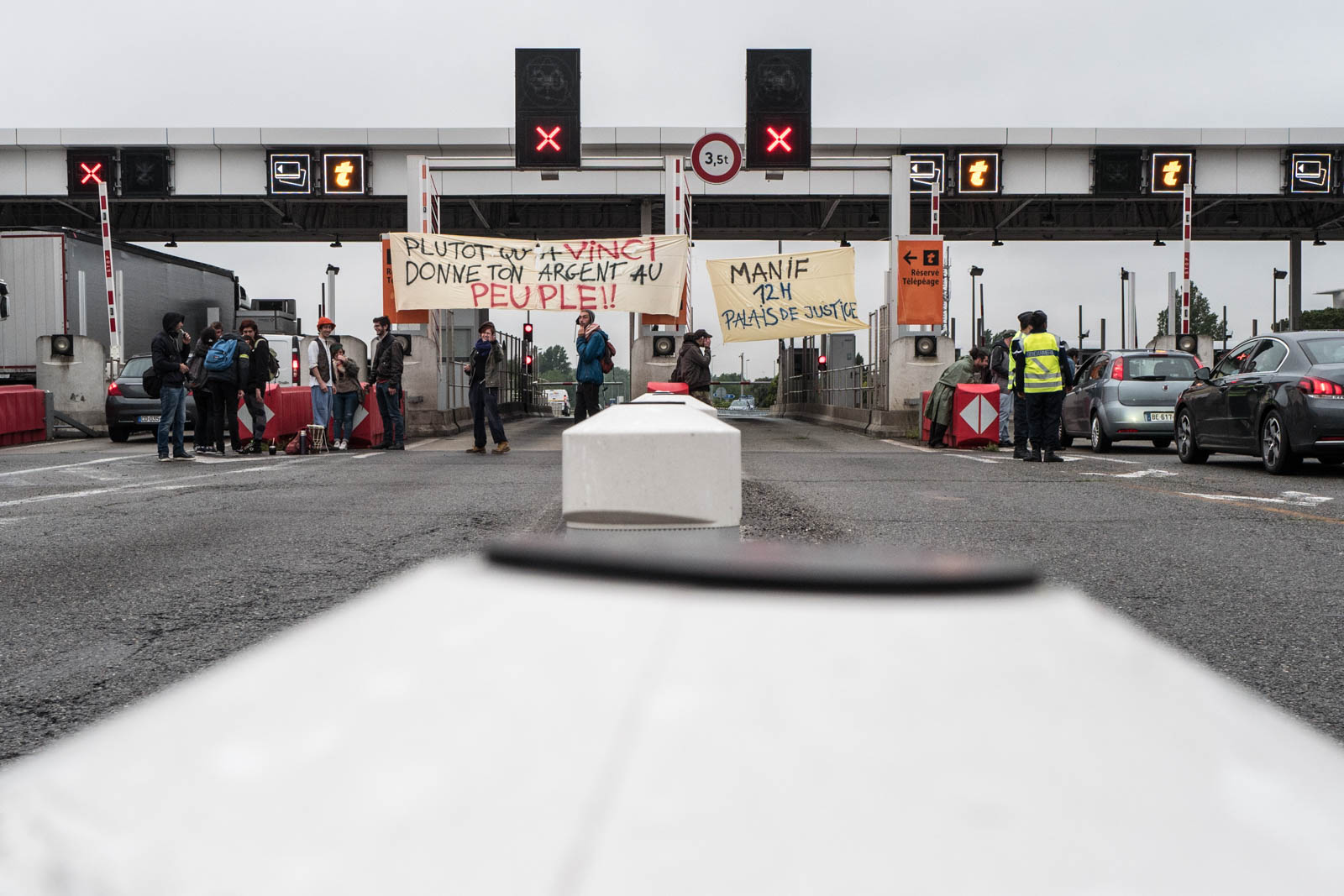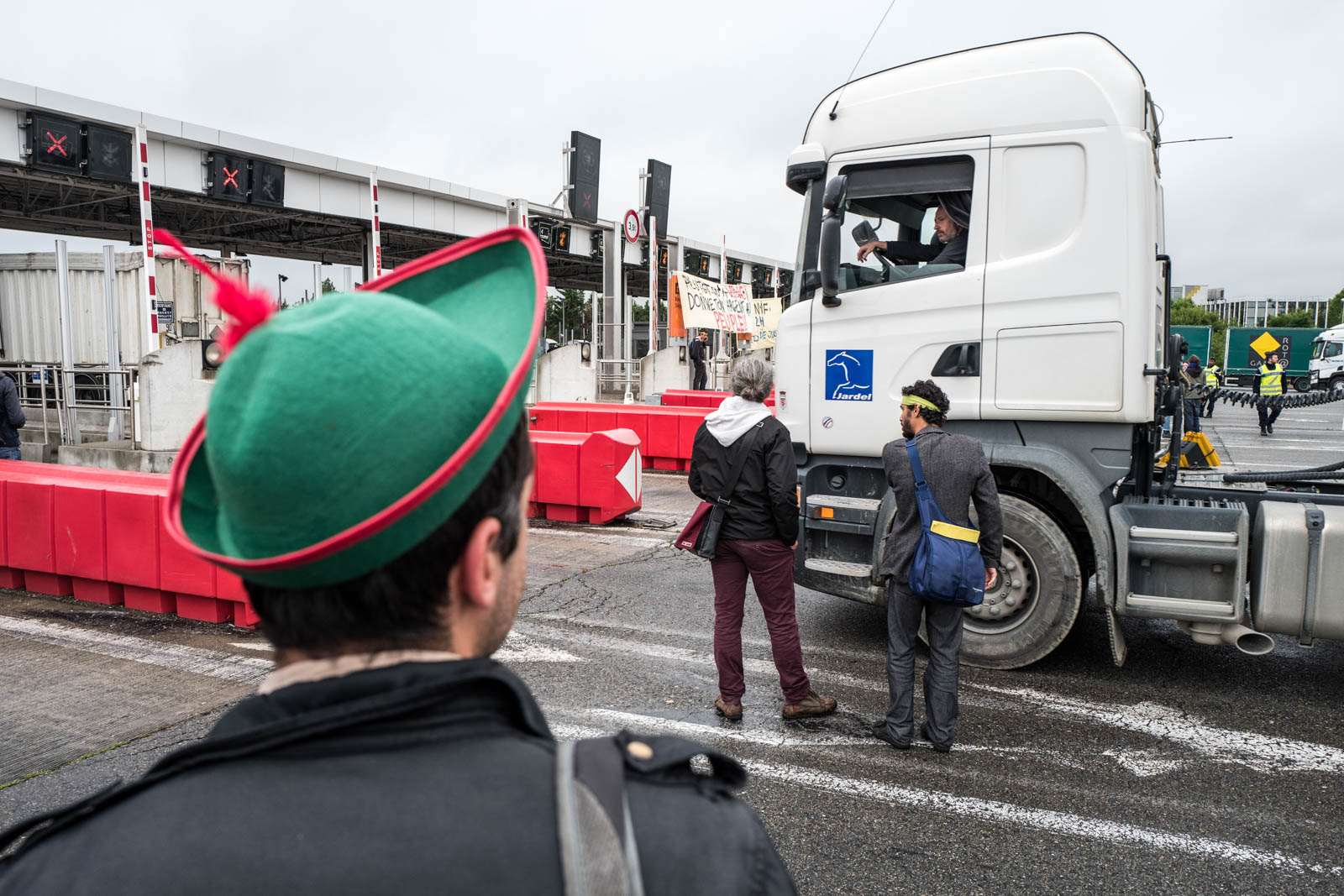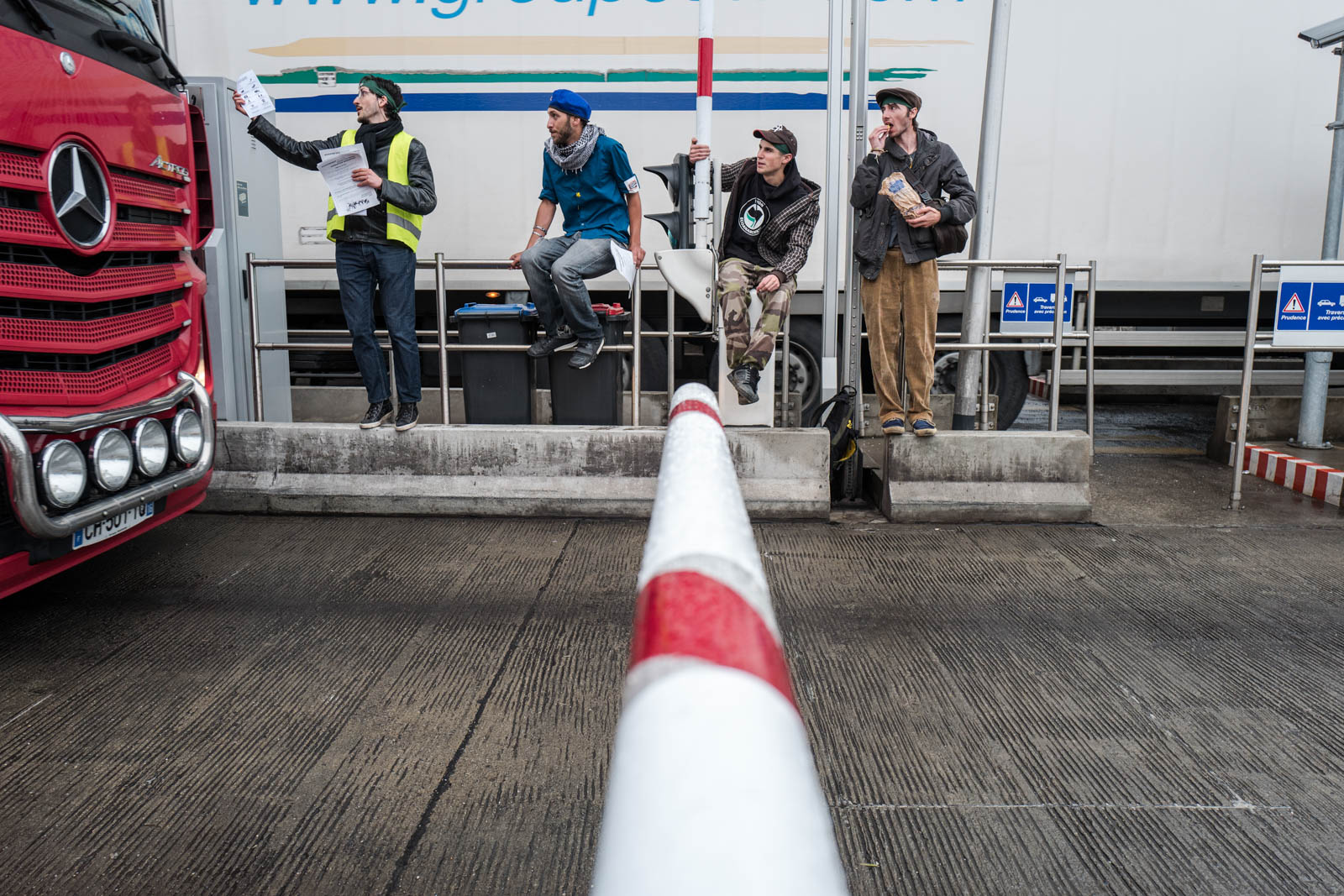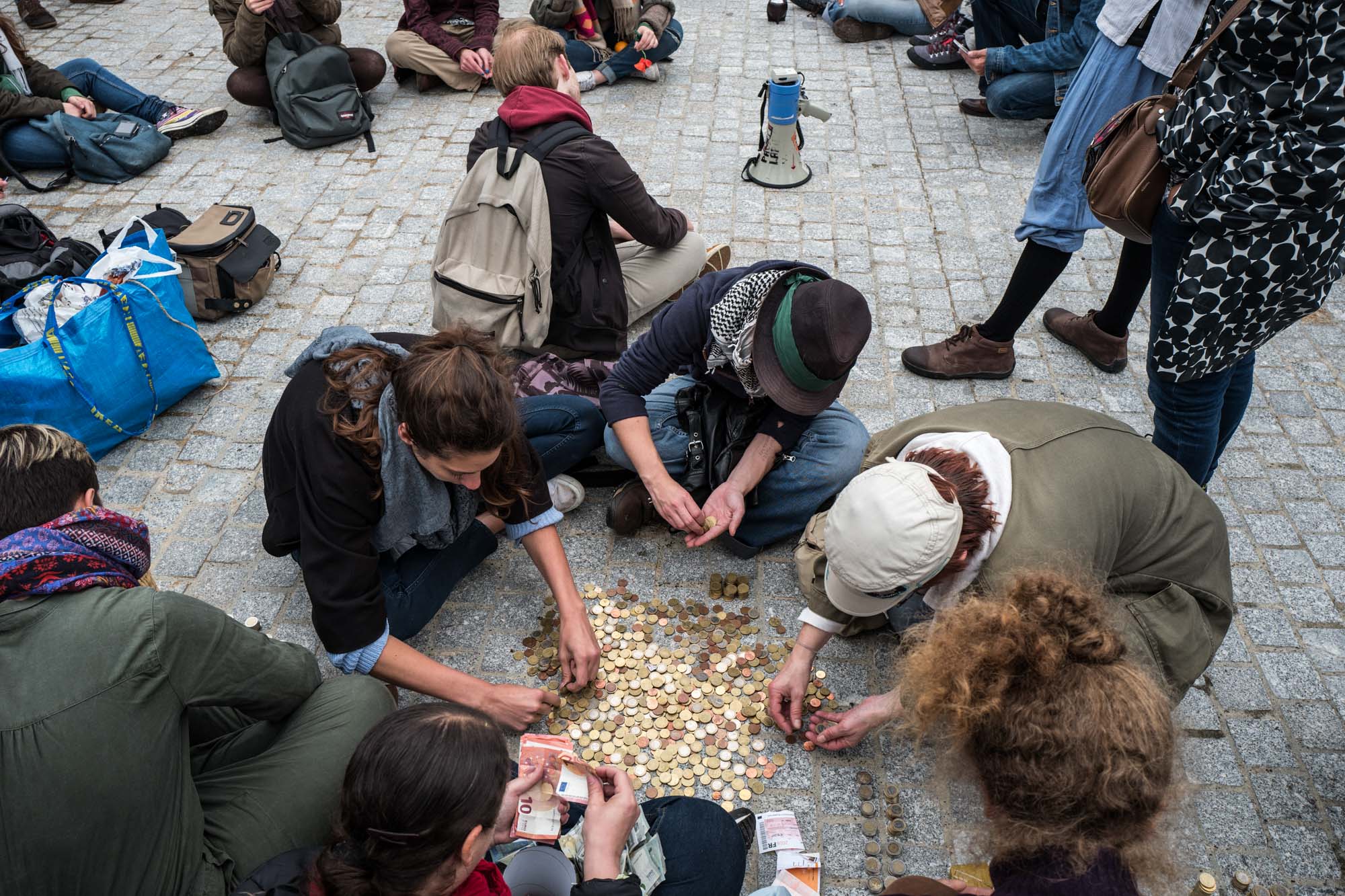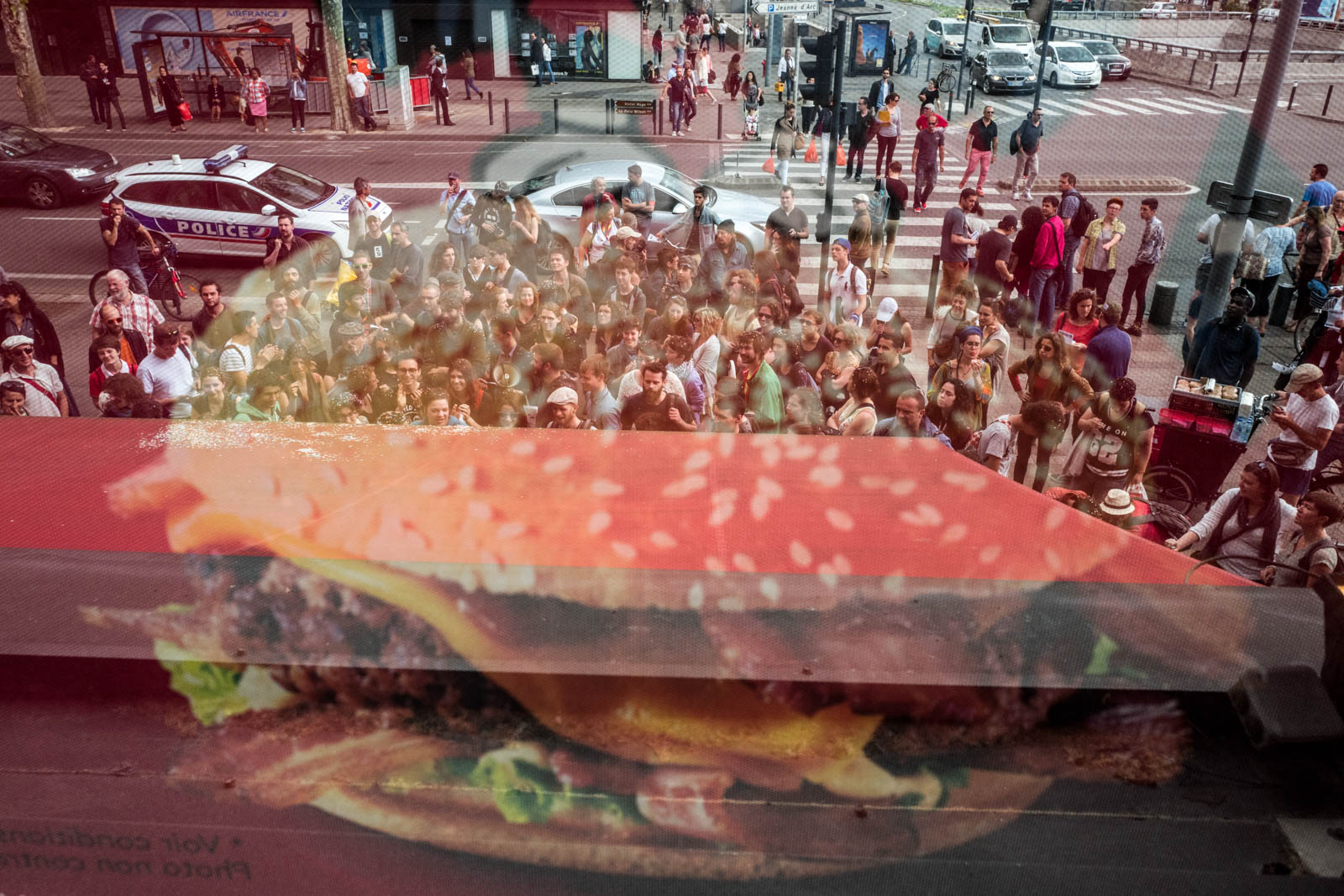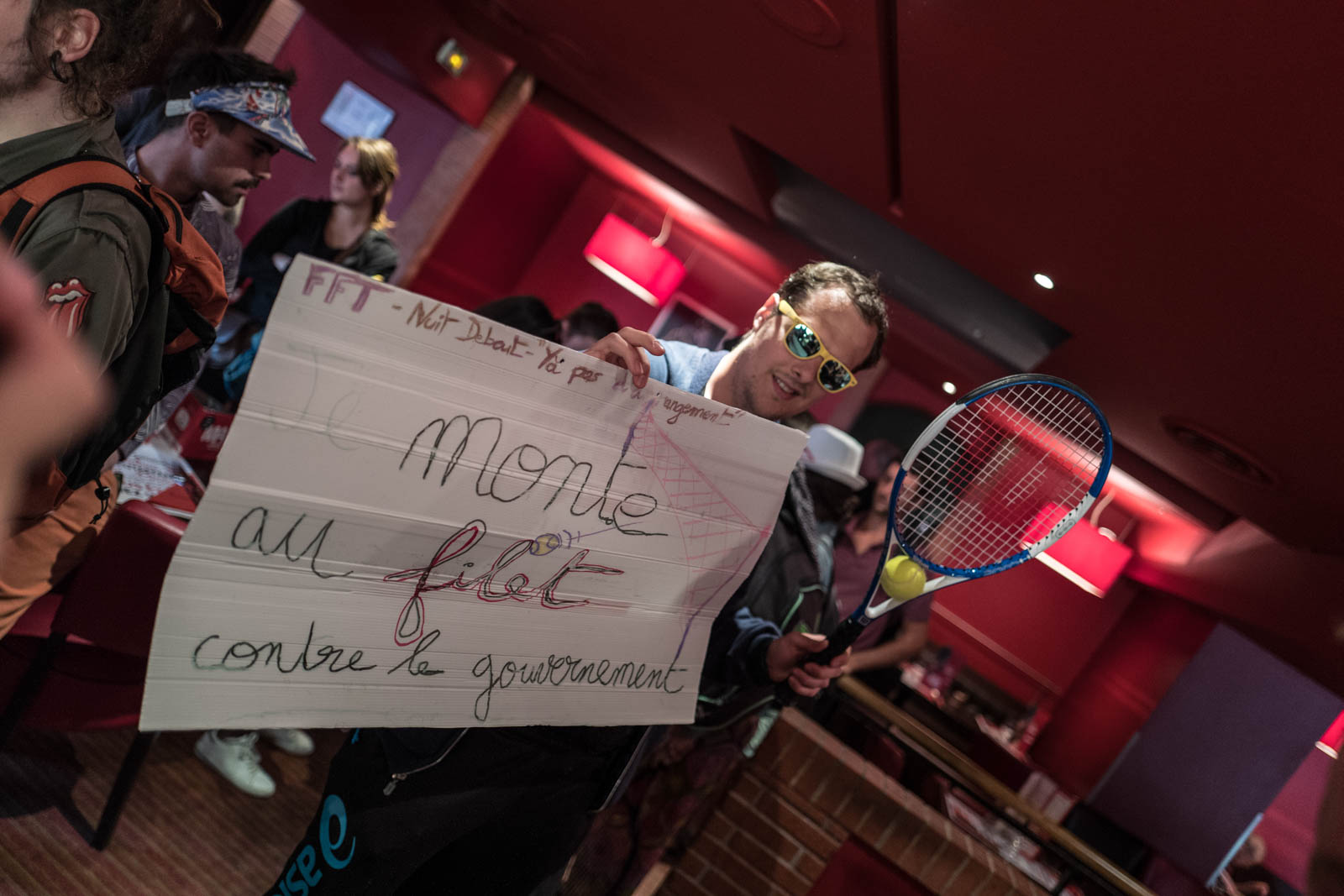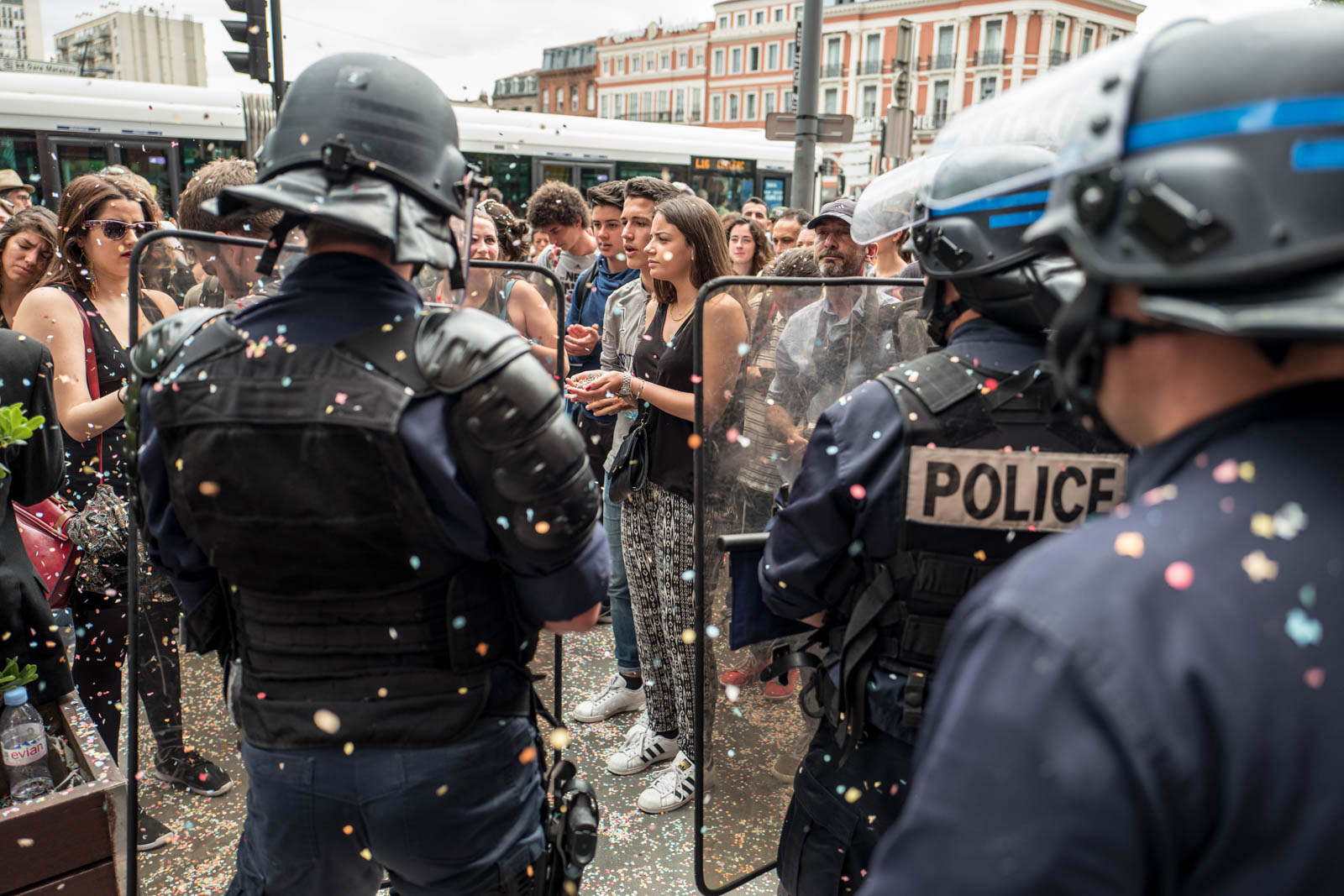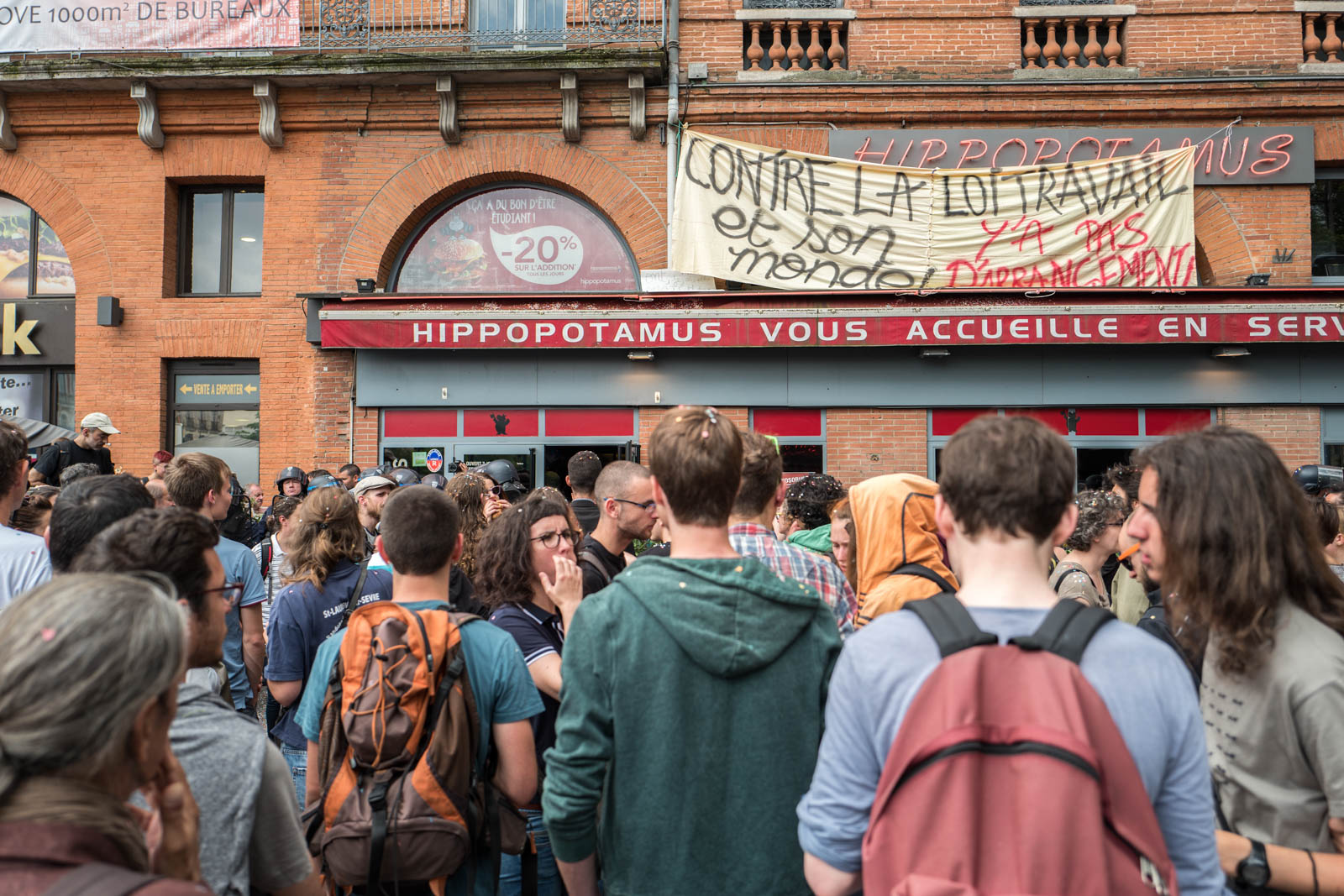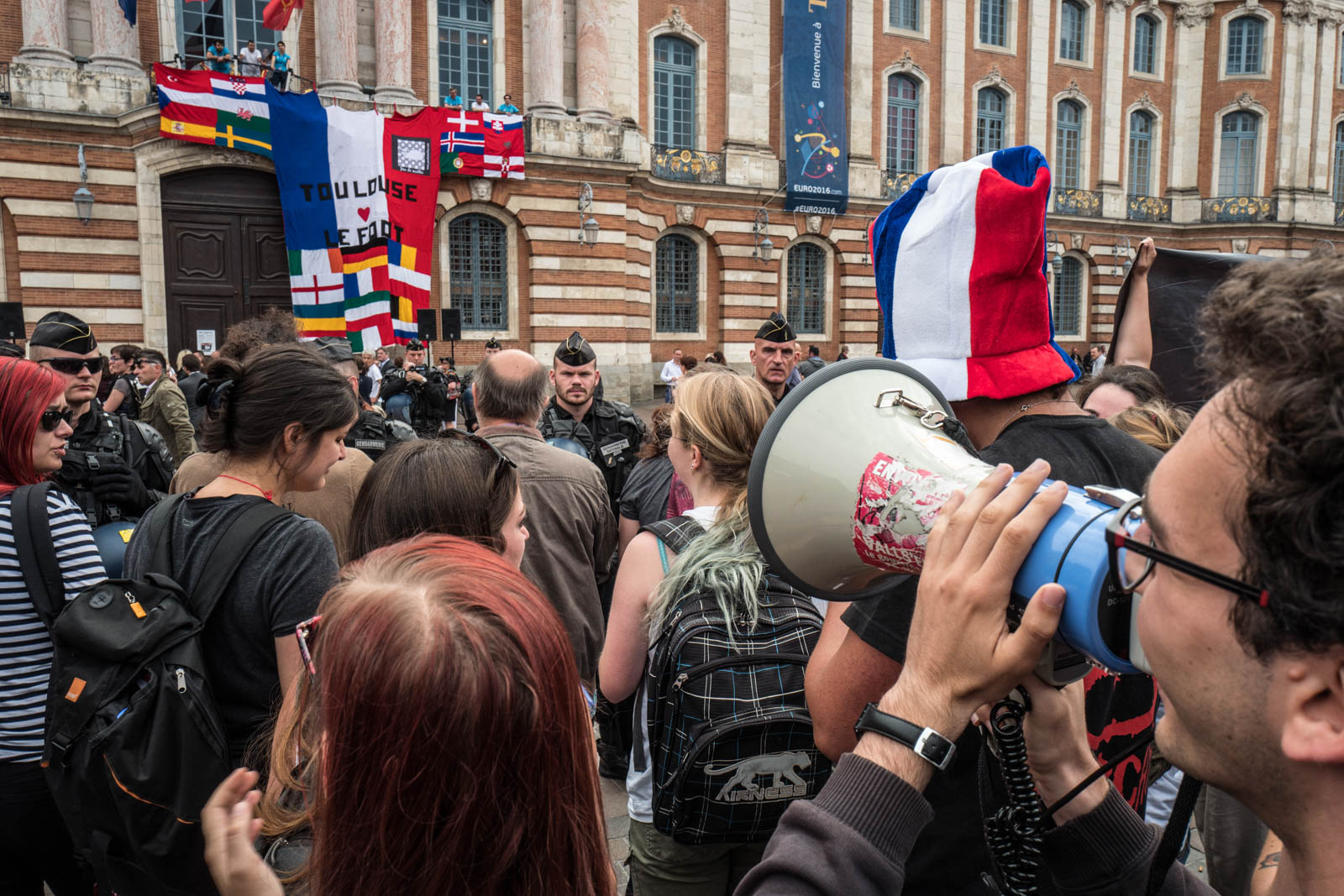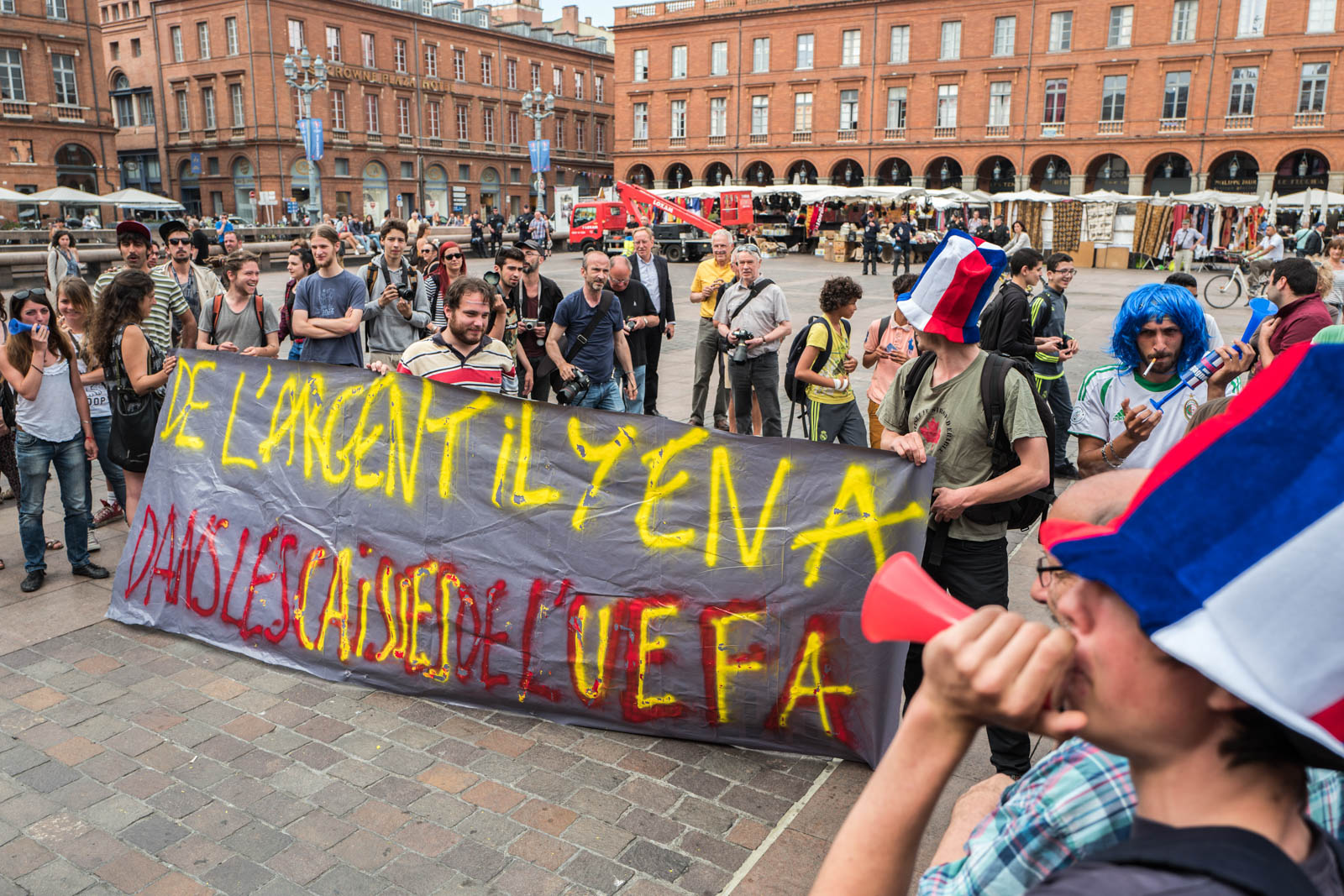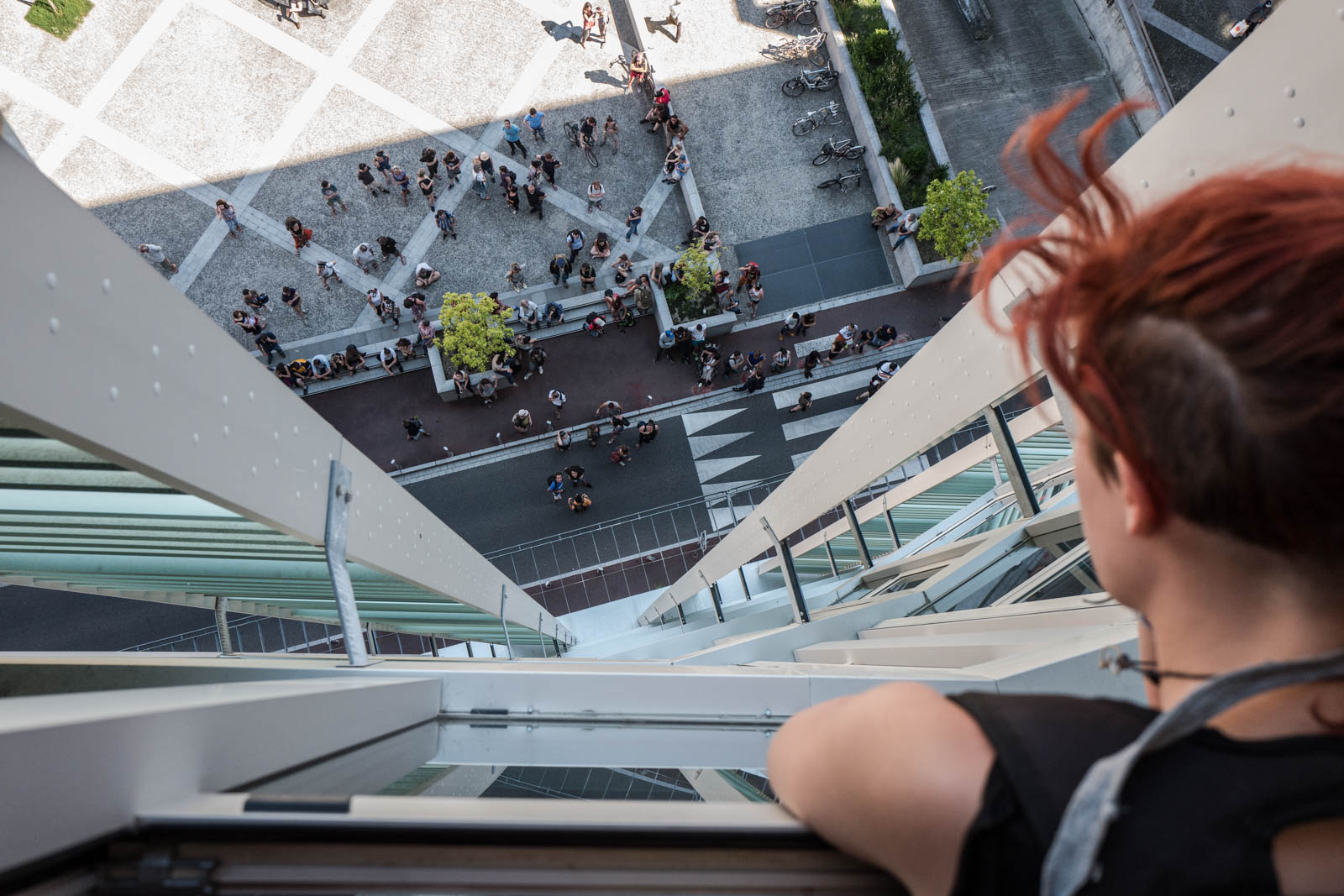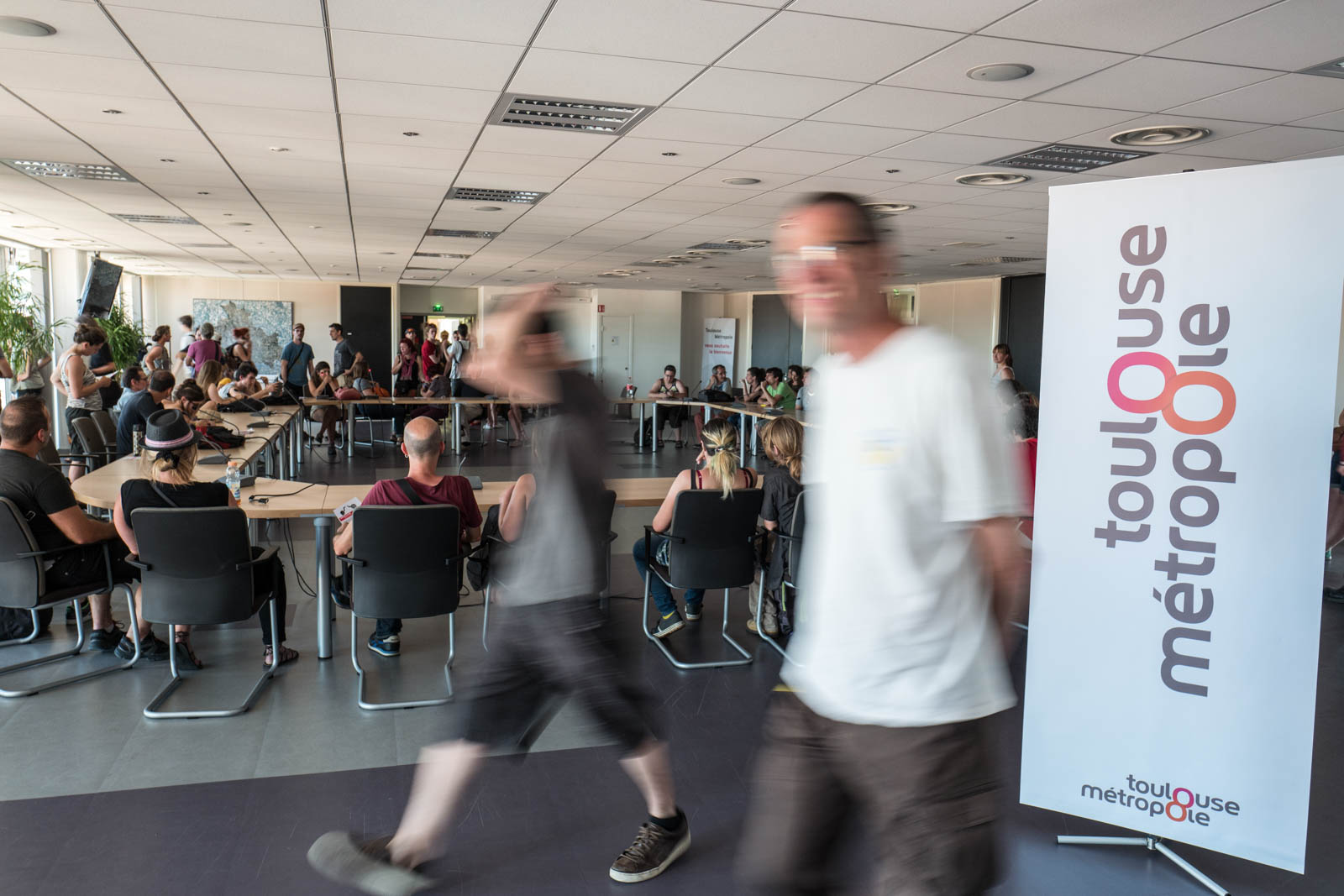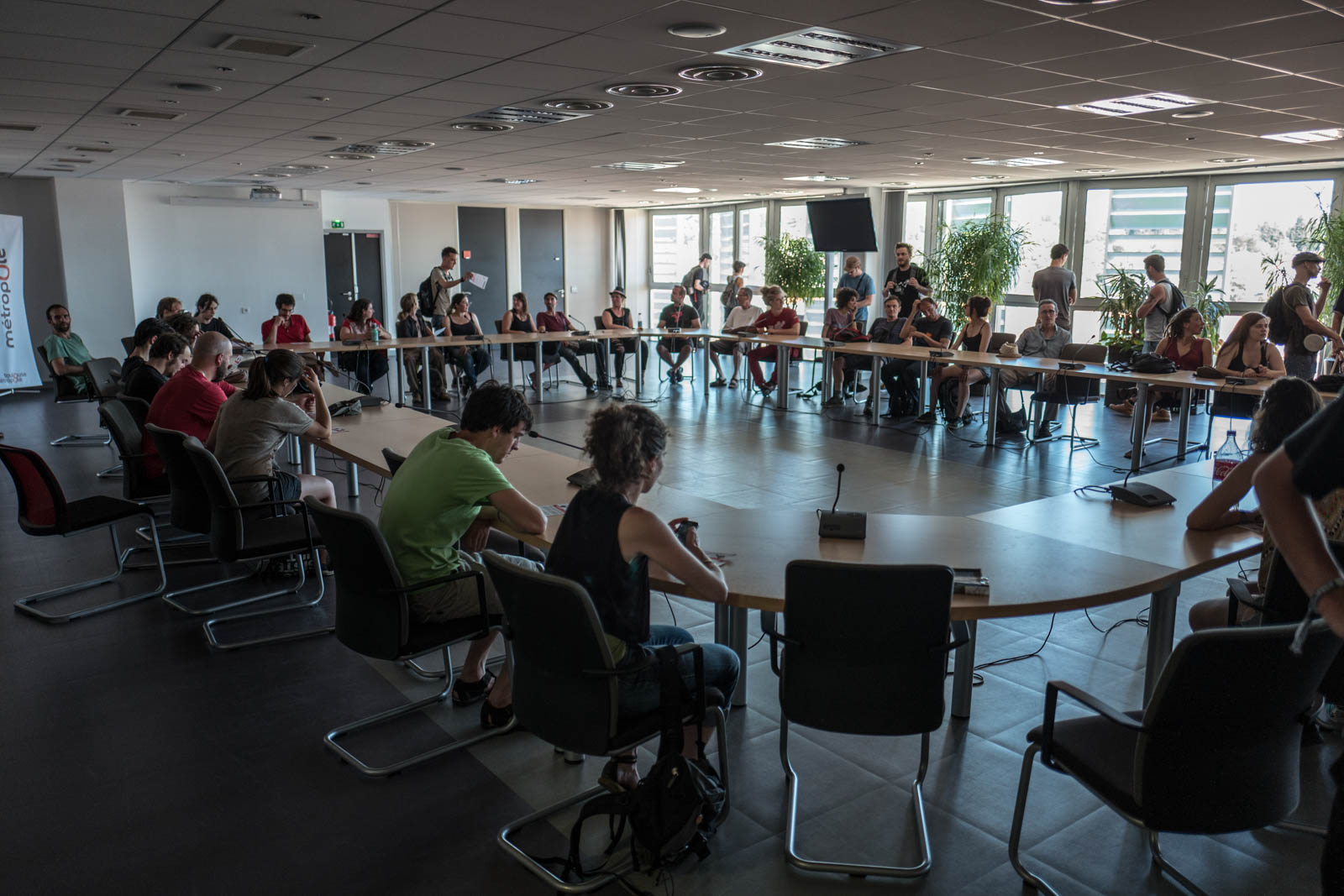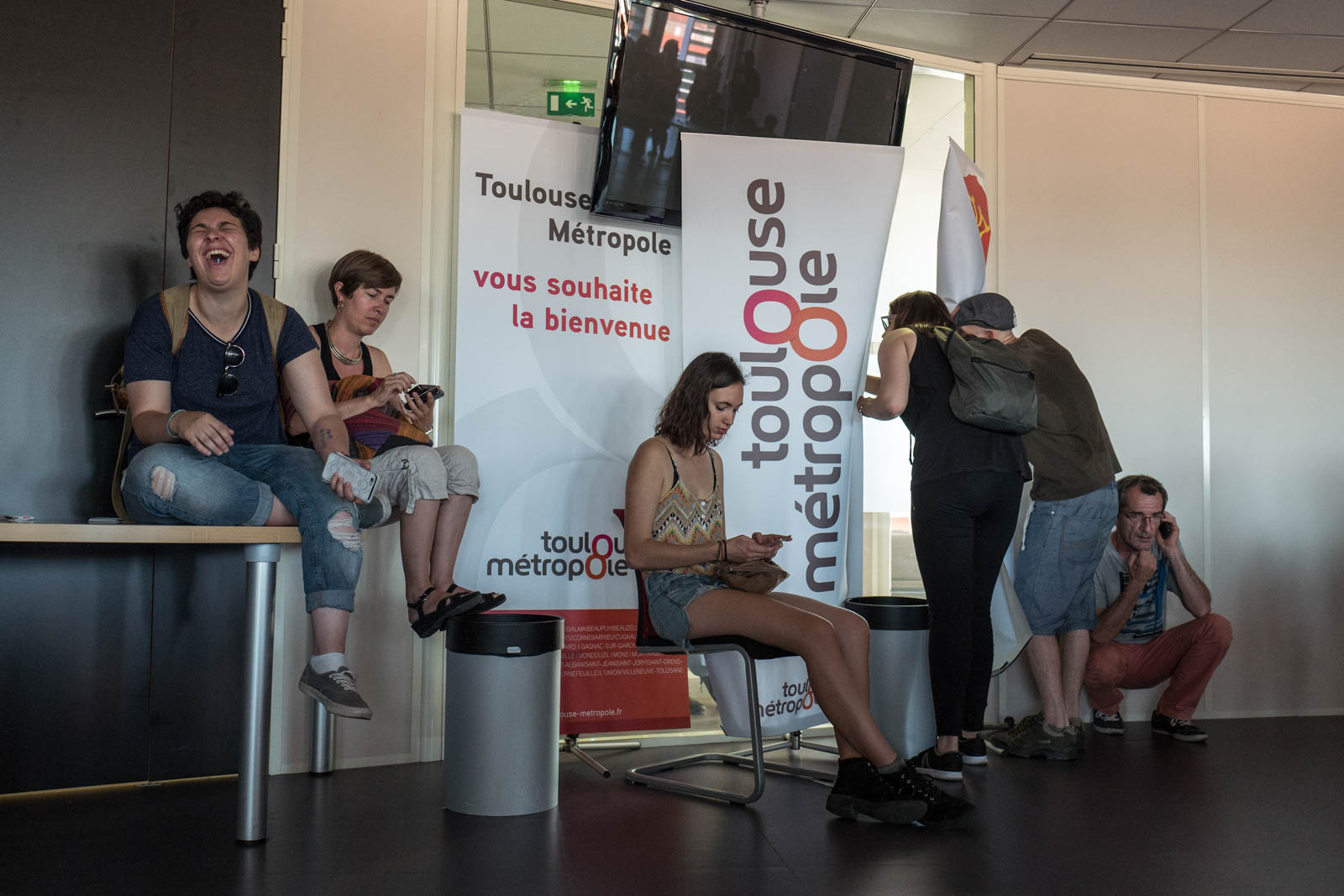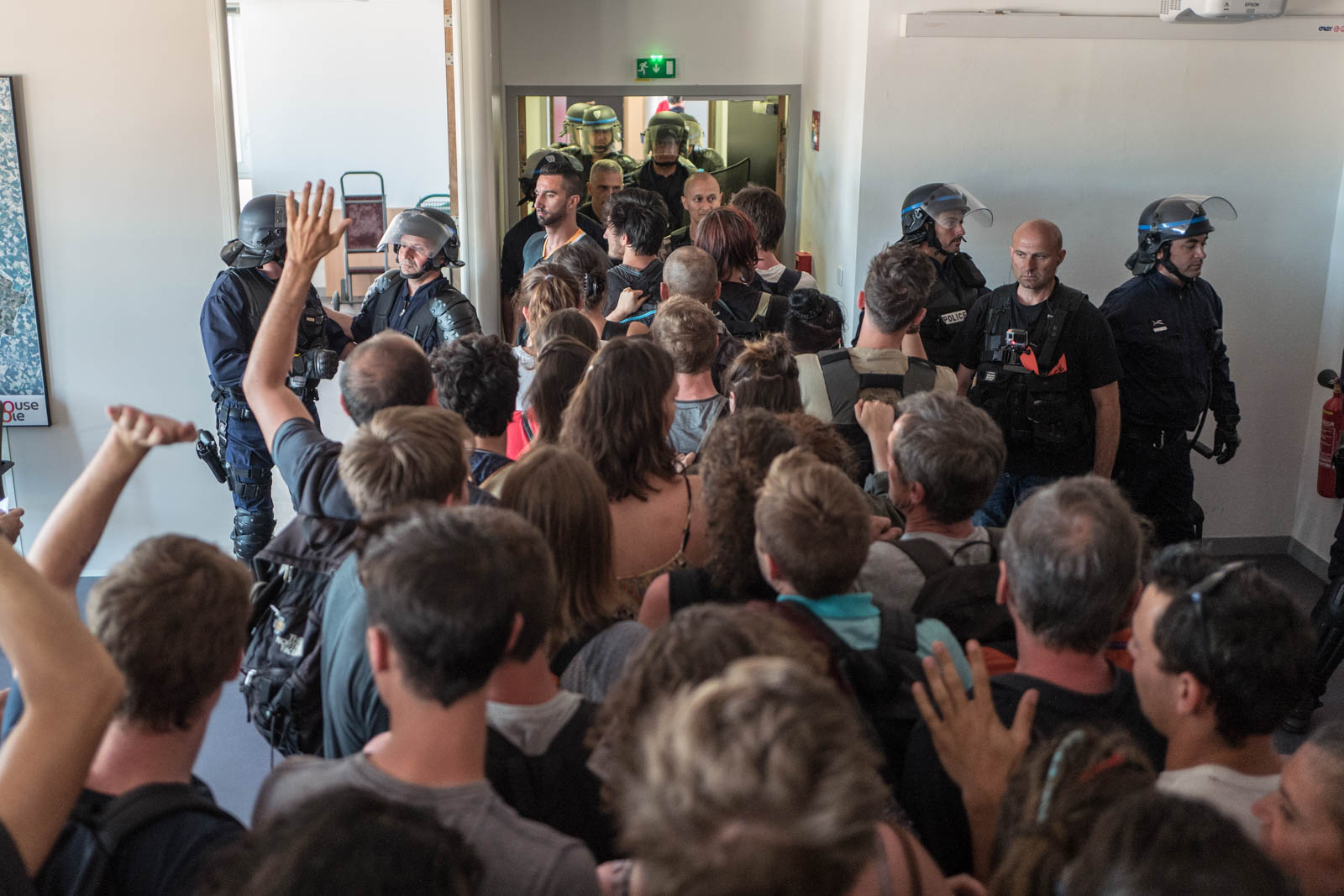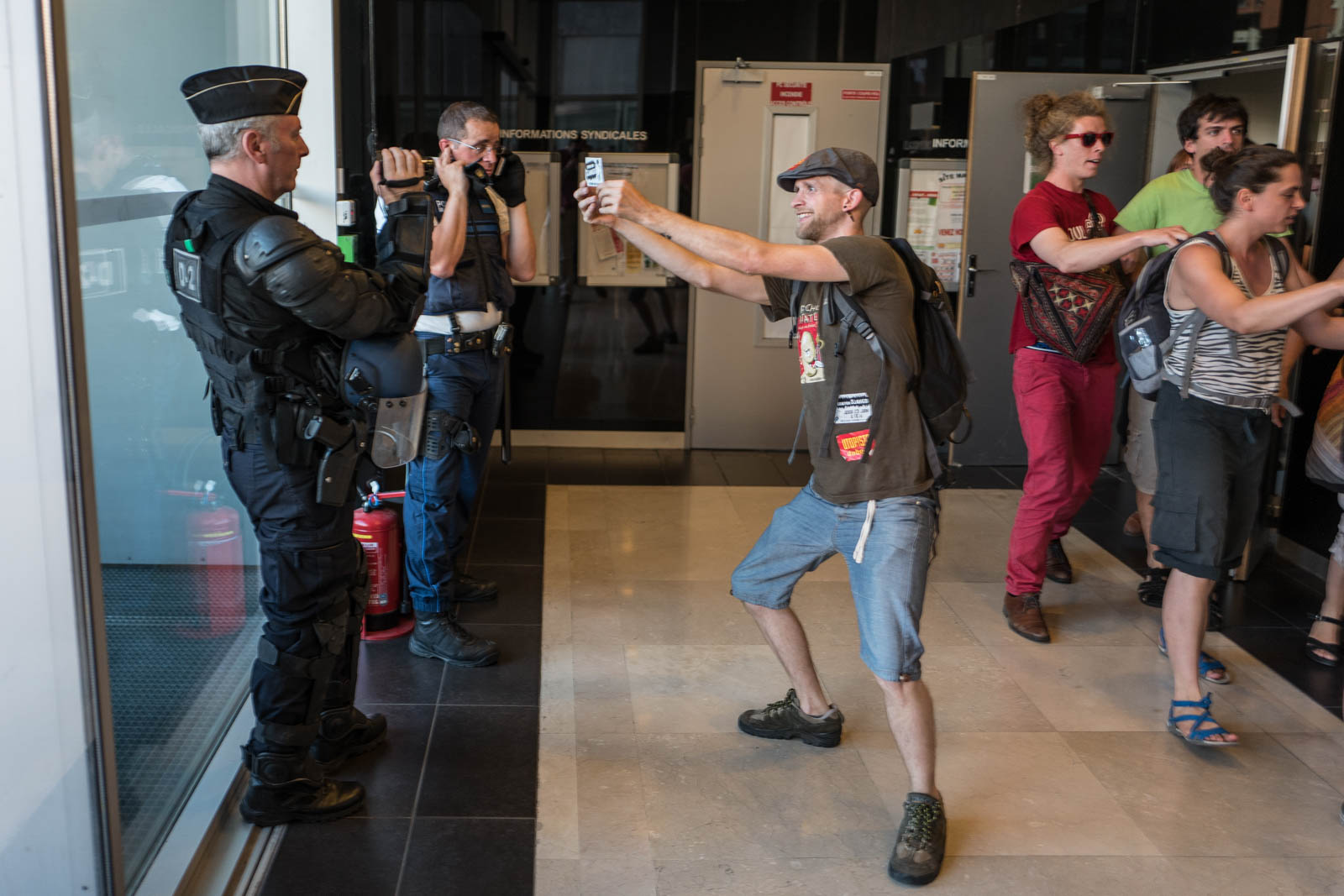 Y'a pas d'arrangement
---
🇫🇷


Né en marge des manifestations contre la « loi Travail » le 31 mars 2016 à Paris, le mouvement Nuit Debout a gagné l'ensemble du territoire rassemblant chaque soir un public citoyen sur des places publiques.
Ces rassemblements ouverts et populaires, visent à réinvestir l'espace public pour échanger, débattre et construire. 
A Toulouse, c'est la Place du Capitole qui a servi de forum pendant de nombreuses soirées et à l'issu de ces réunions est apparu le collectif "Y'a pas d'arrangement ».
Composé d'associations, tel que le DAL, Attac, la Coordination des Intermittents…Ce collectif multiplie les actions « pacifistes mais offensives », dont la nature reste inconnu jusqu'au jour J.
Avec de noms de code adaptés en fonction des actions,  les « Opérations USA » « Choco BN », « Champagne », « Rolland Garros », « Forêt de Sherwood » ou « Allez les bleus »… les militants, occupent, bloquent et font du bruit pour l'abrogation de la loi travail et exprimer d'autres revendications.


🇬🇧
Born on the sidelines of demonstrations against the "Labor law" on March 31, 2016 in Paris, the Nuit Debout movement has won the entire territory gathering every night a public citizen in public places
These open and popular gatherings aim to reinvest the public space to exchange, debate and build.
In Toulouse, it was the Place du Capitole which served as a forum for many evenings and at the end of these meetings appeared the collective "There is no arrangement".
Composed of associations, such as the DAL, Attac, the Coordination of the Intermittent ... This collective multiplies the actions "pacifists but offensives", whose nature remains unknown until the day J.
With action-oriented code names, the "US Operations" "Choco BN", "Champagne", "Rolland Garros", "Sherwood Forest" or "Go the Blues" ... activists, occupy, block and make noise for the repeal of the labor law and express other claims.
Diaporama sonore sur le mouvement